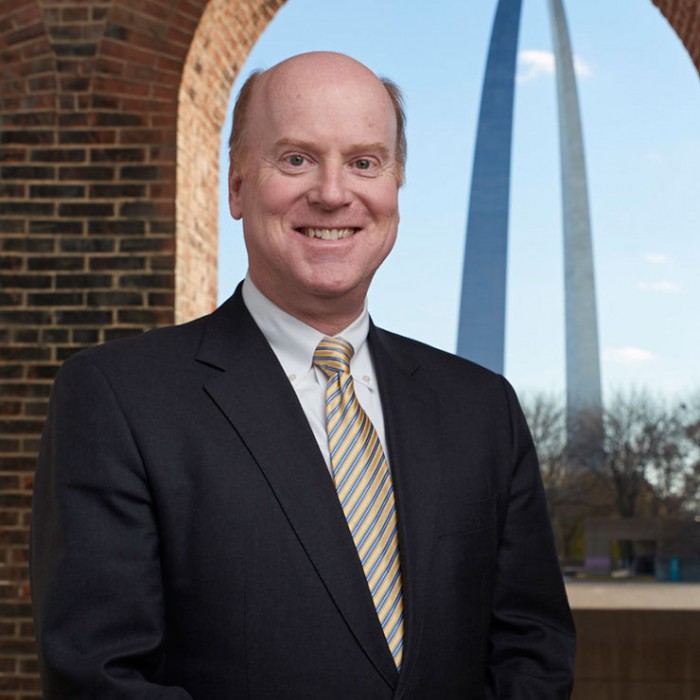 CEO of Bi-State Development
The Executive Director of the St. Louis Regional Freightway reports to President & CEO of Bi-State Development, John Nations.
John Nations has been President and CEO of Bi-State Development (BSD) since October 2010. During his leadership at Bi-State Development, the Metro public transportation system has become a national leader in efficiency and reliability and its management principles are being studied and copied; the St. Louis Downtown Airport is now the third busiest airport in Illinois and the second busiest in the bi-state region; the Gateway Arch is undergoing its greatest transformation since its original construction in one of the region's best partnerships; and the St. Louis Regional Freightway has become one of BSD's newest business divisions charged with the mission of putting the St. Louis region at the forefront of the freight and logistics revolution and transforming the national economy. He also established the Bi-State Research Institute to develop focused data platforms to aid regional planning and investment decisions.
Nations has a long career in economic development and job creation. In the 1990's, he was an early advocate for the recovery of Chesterfield Valley following the flood of 1993, and became chairman of Chesterfield's Tax Increment Financing (TIF) District and president of its Economic Development Authority. The Chesterfield TIF District is now widely regarded as one of the most successful uses of TIF in the nation. During his three terms as Mayor of Chesterfield, the City of Chesterfield achieved Moody's coveted AAA bond rating, expanded its parks system, built an extensive budget surplus while lowering property taxes, achieved tremendous economic growth and job creation, and was recognized as one of the best cities in the country. A lawyer by education, he practiced law in St. Louis for 22 years prior to joining Bi-State Development and had a sophisticated practice of business law, land use, zoning, economic incentives, and related fields. In 2010, at the request of BSD, he led a St. Louis County campaign to fund public transportation to a landslide victory with more than 63% of the vote, a campaign which has been described as one of the best civic collaborations in fifty years. He has been – and continues to be – associated with many civic organizations.
Nations received his Bachelor's Degree in Public Administration from the University of Missouri – St. Louis and his Law Degree from Saint Louis University.