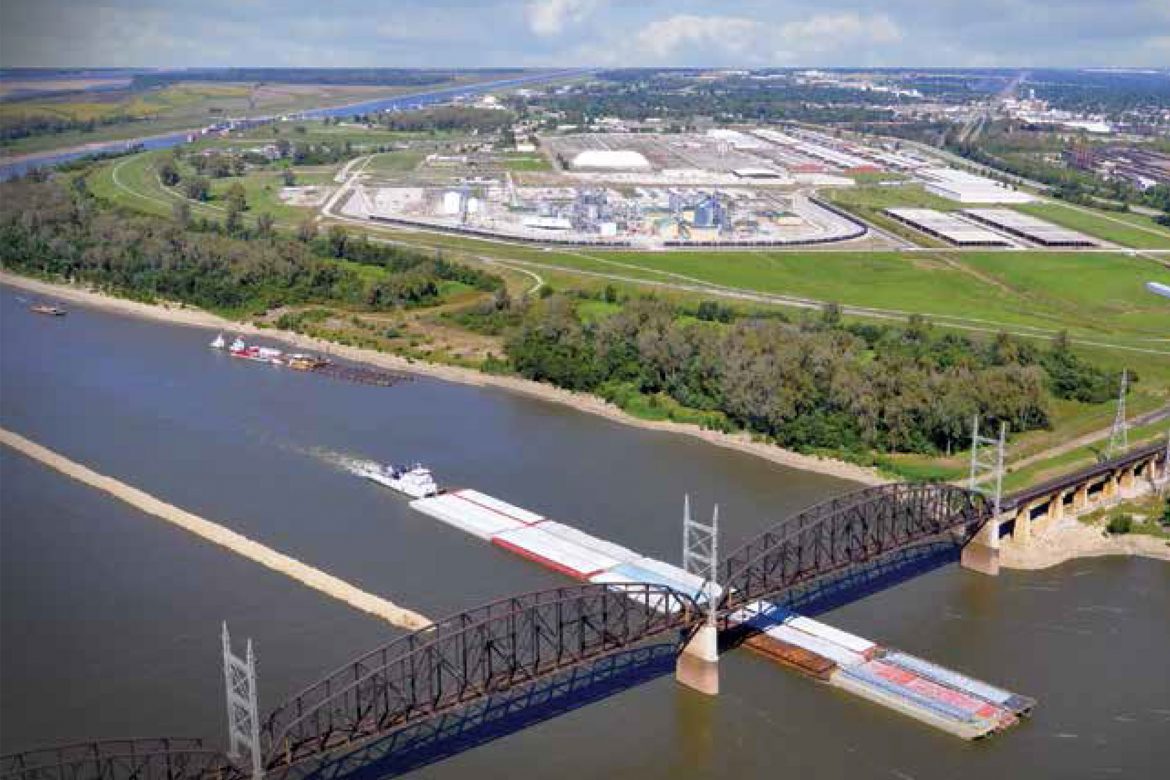 This story was originally published in Brownfield Ag News on July 24, 2019.
---
Rhiannon Branch | Brownfield Ag News
---
"America's Central Port is preparing to transport higher volumes of freight, including ag products.
The US Department of Transportation is projecting freight volumes will increase by 40% over the next three decades because ocean vessels have doubled in size in the last few years.
Mary Lamie with St. Louis Regional Freightway tells Brownfield upcoming infrastructure projects will better equip them for the freight increase.
"Over $200 million is being invested to replace the Merchant's Rail Bridge. That will double the rail capacity coming in and out of the St. Louis area.  That's going to reduce our rail rates and help benefit barge rates."…"
Read More