An abundance of factors contribute to the St. Louis region's continued advancement as a world-class freight hub that delivers global access from the heart of the nation's freight network. Among them are several unique corridors that are home to a concentration of freight assets, manufacturing and logistics operations, workers with the right skill sets or other features that make them prime locations for additional investment. The following are just a few of the corridors helping to drive recognition of the St. Louis region as a great place for industrial site selection.
Illinois Route 3 Corridor
Illinois (IL) Route 3 is the backbone of a 60-mile corridor in southwestern Illinois that runs parallel to St. Louis along the Mississippi River and Interstate 255. This area generates $16 billion in annual business revenue, supports 221,881 direct and indirect jobs, and has an incredible concentration of industrial, warehousing and distribution operations. Check out the materials below to see all that makes this corridor a prime location for existing businesses and future industrial site selection and economic growth.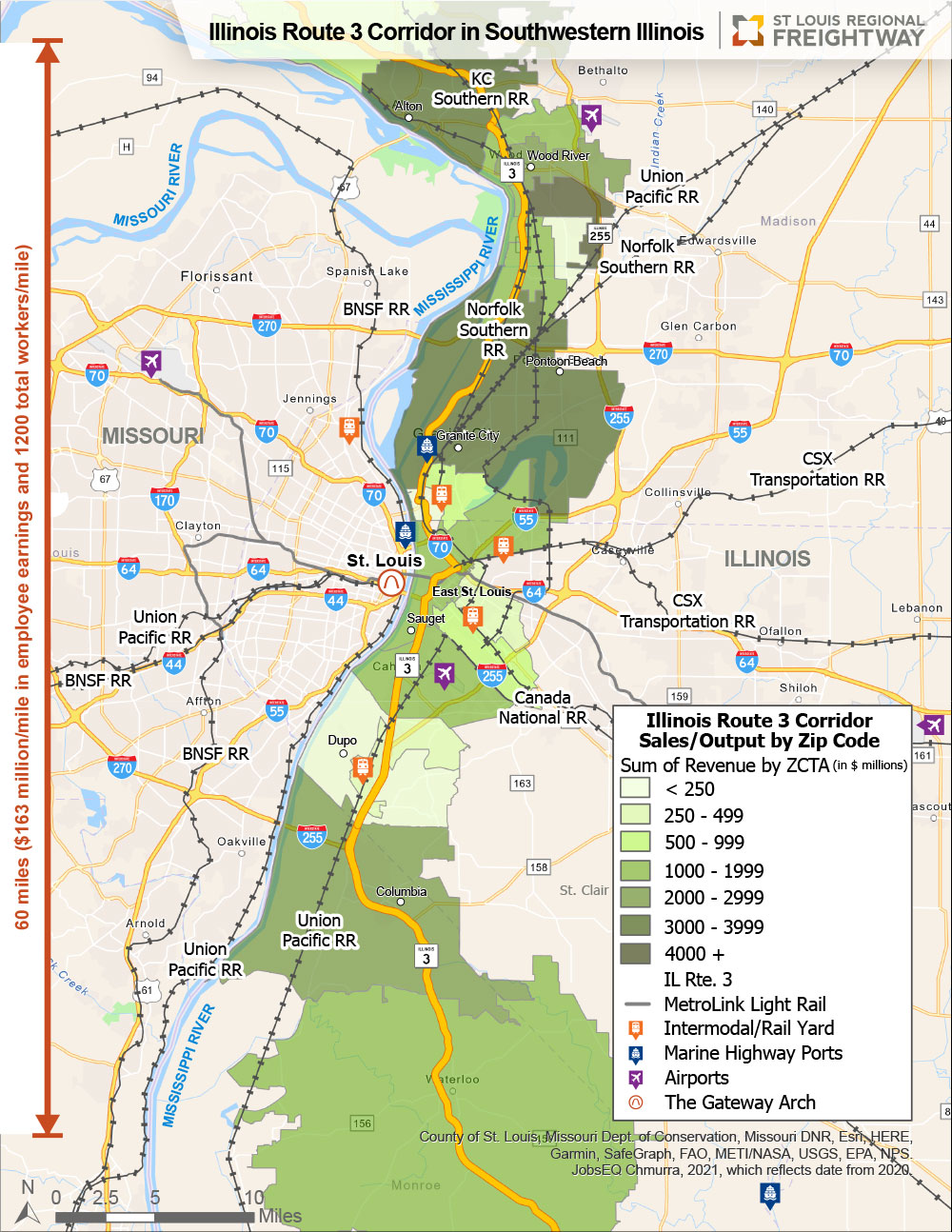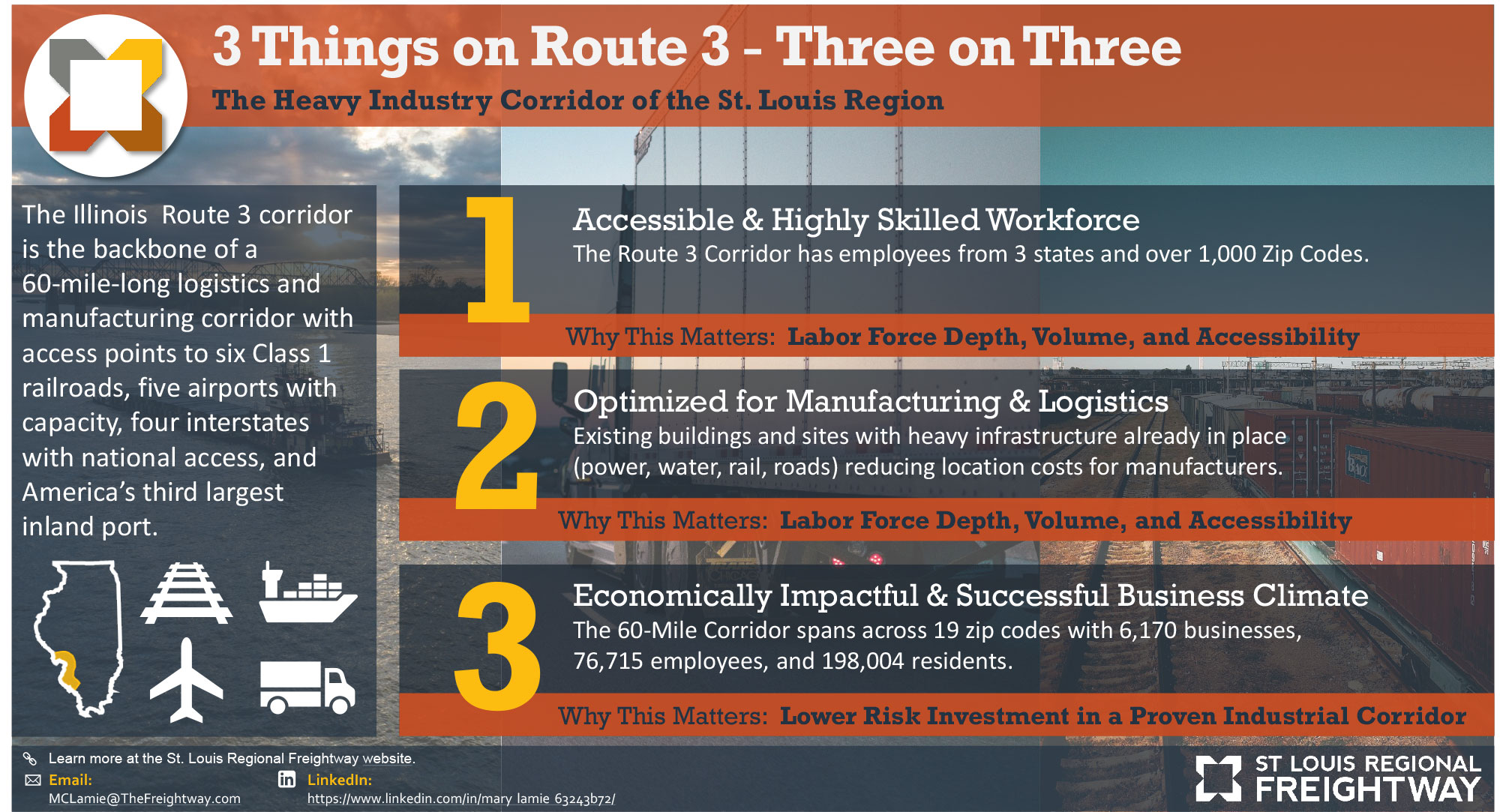 Ag Coast of America
Beginning in Minneapolis, Minnesota, and running to the Ohio River near Cairo, Illinois, 70 of the 855 miles (8 percent) of the Mississippi River are part of the St. Louis region's port system. Nearly one-third of the river's total freight is transported over these 70 miles, a direct reflection of the system's efficiencies. Routinely handling approximately 436,000 tons per mile, the barge industry in this stretch of the Mississippi River is nearly two-and-a-half times more efficient than its closest competitors.
That efficiency is important considering 50% of U.S. crops and livestock are produced within a 500-mile radius of the St. Louis region, including approximately 80% of corn and soybean acreage. The St. Louis region's strategic location on the river, infrastructure assets and multimodal connectivity enable it to play a crucial role in moving those commodities.
This interactive map shows activity taking place at the 200-plus private terminals operating within the region's port system. The activity is even more pronounced at 16 of these barge-transfer facilities concentrated in a 15-mile stretch of the Mississippi River that has gained recognition as the Ag Coast of America. At total capacity, these facilities can handle more than 150 barges a day – the highest level of capacity anywhere along the Mississippi River.
70 on 70 (Coming Soon)