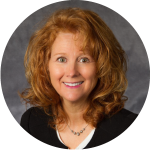 Welcome.
This is the first issue of the St. Louis Regional Freightway's quarterly newsletter, one of the several communication tools we plan to use to keep you, our regional partners, engaged and informed about Freightway accomplishments, upcoming events and opportunities for collaboration.
With support from the East-West Gateway Council of Governments (EWCOG) Board of Directors and the manufacturing, logistics and industrial user real estate industries, the Freightway's first year has exceeded all expectations! We've garnered national recognition as a premier freight hub and have continued to build public-private partnerships to maximize infrastructure funding opportunities. In just one year, we have been able to:
Develop a list of multimodal transportation priorities for the region that was unanimously approved by EWCOG in Fall 2016

Launch "TheFreightway.com" website as the region's go-to source for information and point of contact regarding regional logistics capabilities and site selection. This website features an interactive regional map showcasing the top 11 industrial user real estate sites to help streamline the site selection process.

Host regional meetings on critical freight and logistics opportunities, including two visits from the U.S. Department of Transportation Federal Highway Administration Administrator (USDOT-FHWA) to the St. Louis region. USDOT described our effort as a model for the country. Visits included field reviews of our highest priority transportation projects; the Merchants TRRA Rail Bridge; and I-270 as well as infrastructure tours with industries leaders at America's Central Port and river terminals in north St. Louis.

Forge and strengthen relationships with freight partners throughout America's heartland, to the Gulf of Mexico. These efforts include Kansas City, New Orleans, Memphis, Minneapolis and Chicago.

Gain critical support from both the Illinois and Missouri congressional delegations. The multimodal transportation priority list, representing the infrastructure needs of the manufacturing and logistics industries, is a critical tool for elected leaders to better understand what is needed in order to advocate for infrastructure dollars.

Develop and implement a marketing plan that continues to receive prominent exposure and media attention, both locally and nationally. These marketing efforts are vital as we work with manufacturing and logistics industry decision makers and industrial real estate planners to draw attention to our strategic location and benefits as a freight hub.
Moving forward, our goals include continuing efforts to create a platform that takes advantage of the nation's unprecedented 25 percent increase in freight activity by the year 2045. We also want to continue to build relationships with coastal ports and to promote our container on barge capabilities. Our marketing efforts will keep the focus on our six Class I railroads and the TRRA's rail services and multimodal interconnectivity. We are finalizing the details for a bi-state familiarization tour with site selectors to promote the region's competitive logistics advantages. Upcoming events like the familiarization tour will help advance our region's profile as a leader in the freight industry and more importantly grow our manufacturing and logistic industries through public-private partnerships.
I want to personally thank the leadership in the bi-state region for recognizing our greatest potential for economic growth is through the freight industry and tasking the St. Louis Regional Freightway, through Bi-State Development. I am glad you are on this important journey to embrace and market our most natural assets to create jobs and new economic development opportunities across the region.

Mary C. Lamie, P.E.
Executive Director