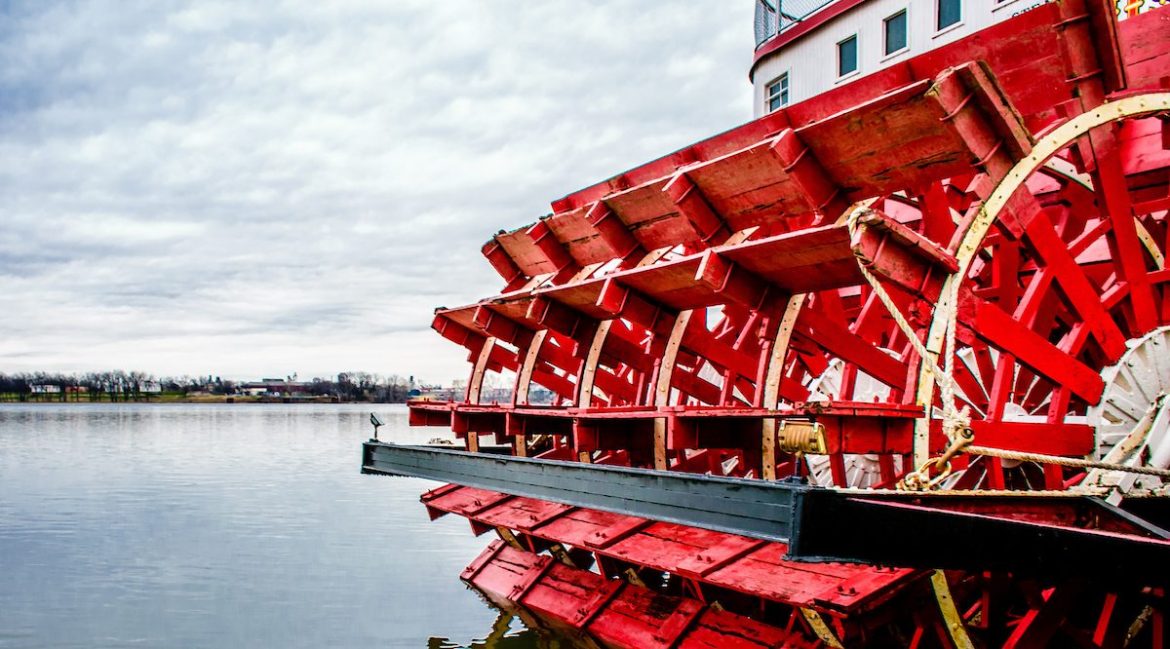 You're Invited to a Special Cruise to View the Merchants Bridge Replacement Project from a Unique Perspective
Date & Time:
Friday, September 17
Board: 11:30 a.m. | Depart: 12 p.m. | Return: 1:30 p.m.
Location:
50 S Leonor K Sullivan Blvd, St. Louis, MO 63102
Base of the Gateway Arch Step
Cost: $17
Join us to see history in the making as our cruise takes us to a special viewing area on the Mississippi River to see the work in progress to replace the Merchants Bridge and potentially witness the installation of the first of three new trusses on the Merchants Bridge linking Missouri and Illinois at Downtown St. Louis.
This phase of the project marks a significant milestone in the $222 million project to replace this vital rail artery across the Mississippi River, which is one of the nation's primary east-west rail corridors serving the nation's third largest rail hub.
A representative from Terminal Railroad Association of St. Louis will be on board to provide an overview of the project, its significance to the nation's freight network and the steps involved in placing the trusses.
Lunch concessions ranging from hot dogs, nachos and popcorn to a variety of box lunches and drinks will be available for purchase during the cruise.
Note: It is possible the construction schedule may change in the days leading up to the truss installation, which might impact what phase of the work is actually occurring the day of the cruise. In the event of inclement weather, the Riverboat Cruise will be cancelled and refunds will be provided.