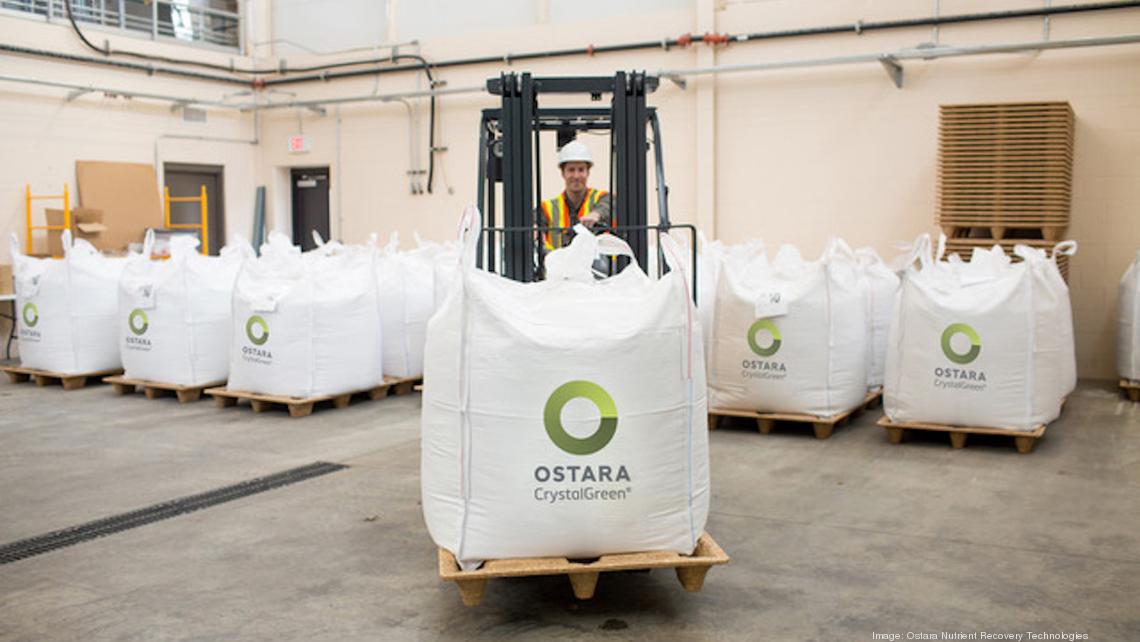 This article originally ran on bizjournals.com on October 28, 2022. 
---
A Canadian-based agriculture firm that has created technology to repurpose nutrients from water treatment plants to make fertilizer has closed on a $70 million funding round that will help finance its expansion to St. Louis.
Ostara Nutrient Recovery Technologies Inc. said Friday it has raised $70 million in a Series C funding round, with plans to use the capital to finish construction on a new facility it will soon begin operating in north St. Louis. Investors in the financing include Carica Sustainable Investments, Forage Capital Partners, Cibus Funds and Grosvenor Food and AgTech.
Founded in 2005 in Vancouver, Canada, Ostara developed technology to recover nutrients such as phosphorus and nitrogen from municipal and internal water treatment plants to create eco-friendly fertilizers. It sells its fertilizers, branded as Crystal Green, to agriculture, turf and landscaping customers.
Read More