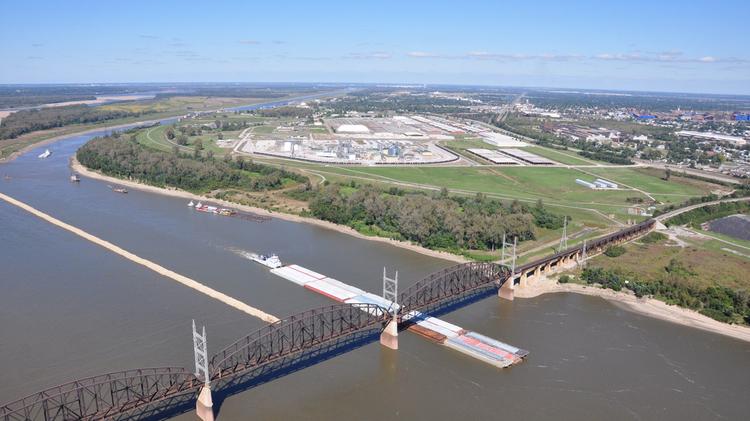 America's Central Port is proud to announce the loading of the very first barge at its Madison Harbor, formerly known as South Harbor.
The loading of the first-ever river barge at the Harbor served to test all of the conveyors and equipment at the terminal building that receives trucks and rail cars filled with grain or DDGs. The terminal building is located on the landside, or the protected side, of the levee. The terminal receives the dry bulk materials from trucks and rail cars that are then unloaded into underground pits.  A series of conveyors then moves the grain from the pits over the levee to the Madison Harbor where it is loaded into barges through a long spout.
The premiere load has served as a proper indication of how the harbor will continue to operate, with regards to equipment, measurements, and materials controlled. Madison, IL mayor John Hamm III shares his enthusiasm with much of the Madison community regarding the future of the up and running harbor, which will serve to continue the economic growth of the region.
For more information on this news item and more, visit the original story at America's Central Port website here.