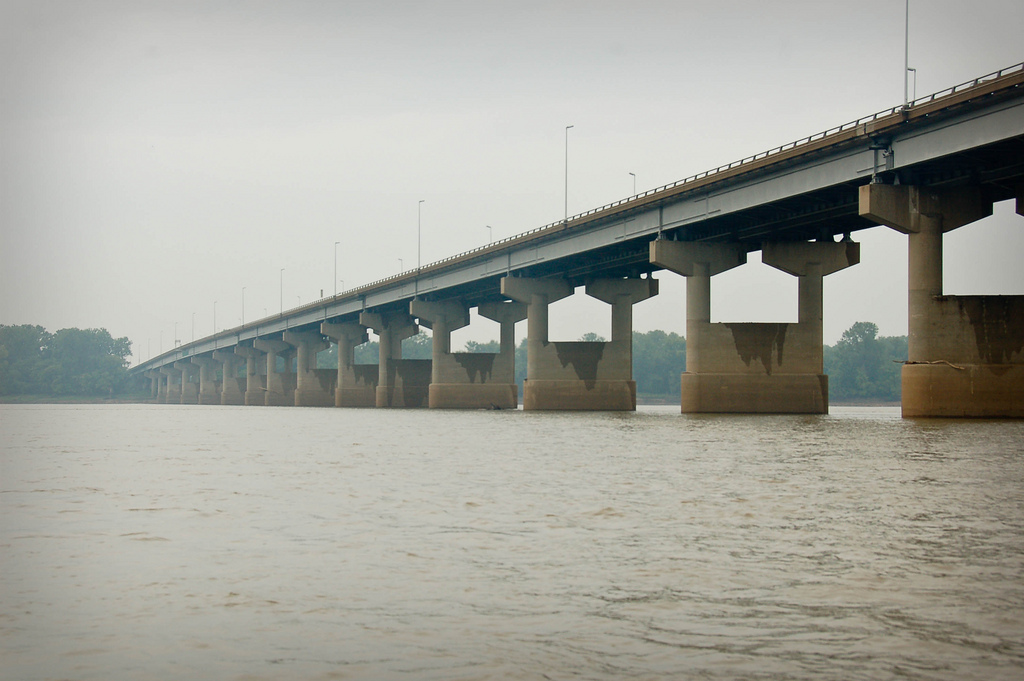 Officials from the Illinois Department of Transportation (IDOT) will host a public meeting to discuss the study for the replacement of the Interstate 270 Mississippi River Bridge on Thursday, June 30 and Wednesday, July 13. 
IDOT is performing a Preliminary Engineering Study to analyze the replacement of the bridge that carries I-270 over the Mississippi River connecting Madison County and St. Louis. About 51,000 vehicle trips are made each day across the bridge, with approximately 17 percent of these trips being truck traffic, according to IDOT.
The existing bridge was constructed in 1966. Because the bridge is nearing the end of its design life, additional repairs have become necessary. This has led to the determination by IDOT that this structure be replaced.
The two meetings will provide interested individuals the opportunity to attend the meeting and obtain information regarding the proposed replacement of the bridge. Guests are interested to come and go anytime during the meeting.
Members from the Missouri Department of Transportation (MoDOT) will also be in attendance.
Meeting information:
Thursday, June 30 | 4 p.m. to 7 p.m.
Southwestern Illinois College (SWIC) – Granite City Campus
4950 Maryville Road, Granite City, Ill.
Wednesday, July 13 | 4 p.m. to 7 p.m.
Ann MacDonlad Center
11410 Old Halls Ferry Road, Florissant, Mo.
For more information regarding the project, visit the study website.