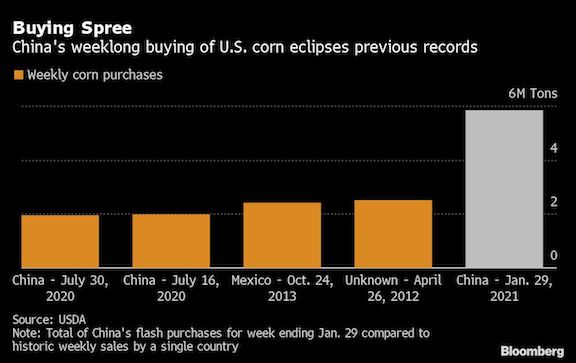 This article originally ran in the American Journal of Transportation on January 29, 2021. 
---
China is set to exceed for a second year a corn-buying quota set by the World Trade Organization as the Asian nation embarks on its biggest-ever American buying spree, according to people familiar with the matter.
The Asian nation bought almost 6 million metric tons of U.S. corn this week, its biggest weekly purchase ever, data from the U.S. Department of Agriculture showed. China will pick up another 2 million tons in this round of purchases, taking it over the WTO quota, said the people, who asked not to be identified because the information isn't public.
Read More