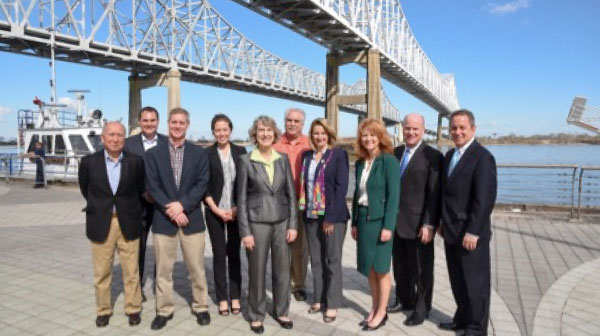 This story was originally published in Supply Chain Management Review on March 30, 2017.
---
By Patrick Burnson| scmr.com
---
"The Board of Commissioners of the Port of New Orleans and the St. Louis Regional Freightway have entered into a Memorandum of Understanding (MOU) to exchange market and operational information with the goal of growing trade and building upon existing and new business relationships between the two regions and critical ports. The agreement also calls for joint marketing efforts to meet those objectives.
The MOU is the culmination of discussions begun during a September 2016 visit to St. Louis by the top official for the Port of New Orleans. At that time, it became evident that it would be mutually beneficial to foster even greater collaboration and leverage the intermodal connectivity between the Port of New Orleans and the St. Louis region…"
Read More