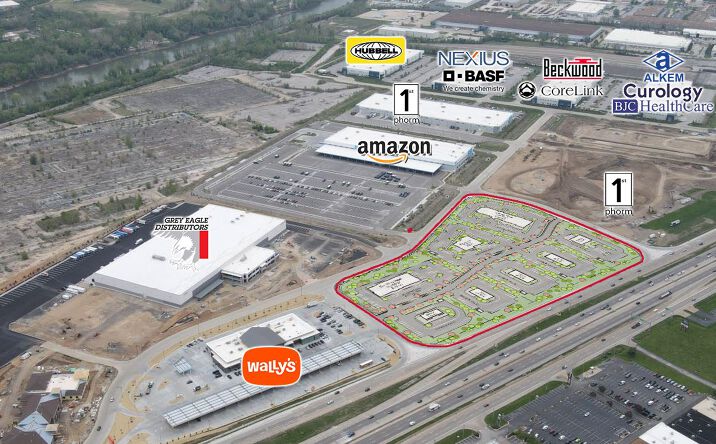 This article originally ran in The St. Louis Business Journal on October 20, 2023.
---
With construction nearly finished on the final warehouses in the $250 million conversion of the former Fenton Chrysler factory into an industrial park, the developer is looking toward the project's next phase with a hotel and restaurants.
Fenton Logistics Park from Clayton-based U.S. Capital Development is now a bustling 295-acre industrial site on Fenton Logistics Park Boulevard off Interstate 44 in Fenton, south of the city of St. Louis. The project a decade in the making has attracted to its dozen buildings major tenants such as Amazon and the relocation of corporate headquarters for the largest Anheuser-Busch distributorship in Missouri, Grey Eagle Distributors.
The developer is finishing up construction on the business park's final three warehouses, all of which are fully pre-leased, U.S. Capital said in a news release.
Read More