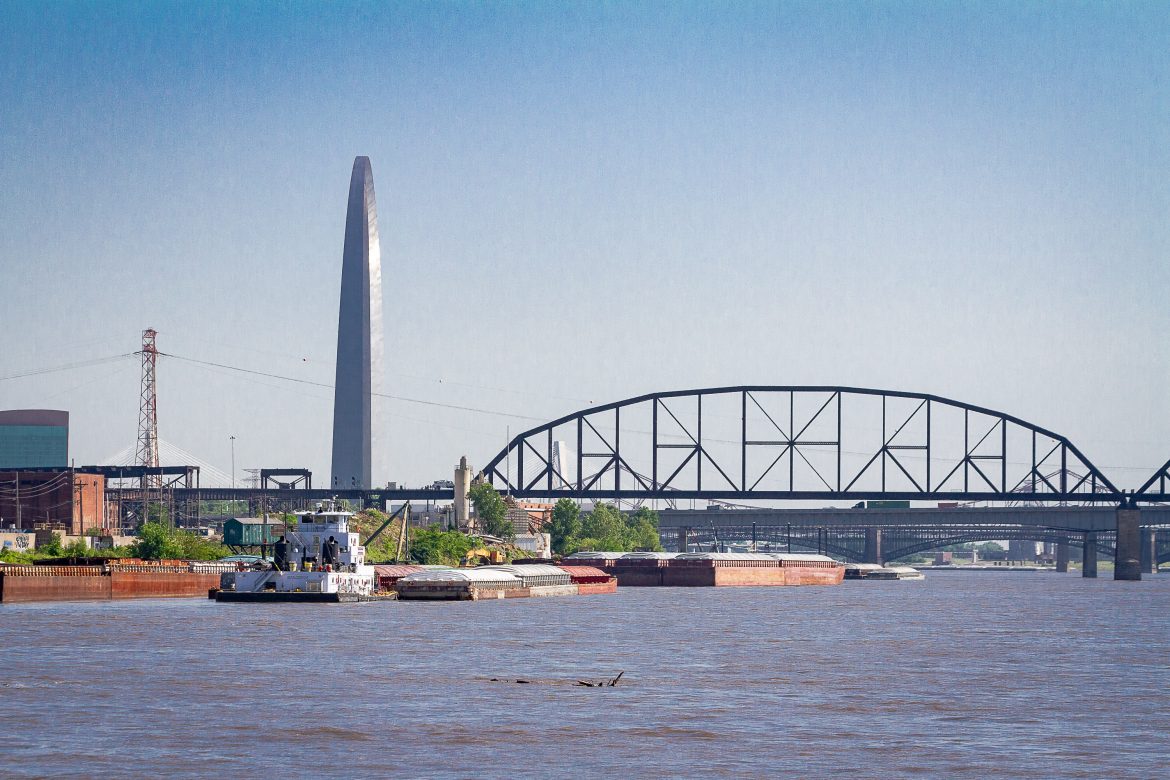 The St. Louis Regional Freightway will focus on the timely topic of terrorism at its Fall Industry Forum on December 12.
The East-West Gateway Council of Governments, St. Louis Area Regional Response System (STARRS) and the United States Coast Guard will talk about the regional plan they are developing and the capstone exercise for use in the event of a complex coordinated terrorist attack (CCTA).  The panel discussion will focus on the importance of the region's resilient and redundant multimodal freight network and its role in the event of a terrorist attack with multiple simultaneous targets and multiple weapons systems.
The panelists are Dale Chambers, CCTA Grants Manager, St. Louis Area Regional Response System (STARRS); Althea de Guzman, Regional Program Manager, Hagerty Consulting; Nick Gragnani, Executive Director, St. Louis Area Regional Response System (STARRS); Matt Taylor, CCTA Training Coordinator, St. Louis Area Fusion Center; Captain Scott Stoermer, Commander, United States Coast Guard; and Mary Lamie, Executive Director, St. Louis Regional Freightway.
"While we all hope that we never experience the devastation of a terrorist attack in the bi-state region, we have to recognize that the potential for such an incident exists and need to do what we can as a community to prepare," Lamie said. "Given the St. Louis region's vital role as a central freight transportation hub for the nation, those plans have to include protecting our freight network."
The Fall Industry Forum is sponsored by The Southern Illinois Builders Association and Southern Illinois Construction Advancement Program. It will be held in the 6th floor Board Room at Bi-State Development Headquarters located at 211 North Broadway in St. Louis from 8:30 a.m. until 10 a.m. on December 12. The public is invited and tickets are still available for purchase.  For more information about the event, contact Evan Glantz at (314) 982-1400, ext. 1877 or ejglantz@nullthefreightway.com.
About St. Louis Regional Freightway
The St. Louis Regional Freightway is a Bi-State Development enterprise formed to create a regional freight district and comprehensive authority for freight operations and opportunities within eight counties in Illinois and Missouri which comprise the St. Louis metropolitan area. Public sector and private industry businesses are partnering with the St. Louis Regional Freightway to establish the bi-state region as one of the premier multimodal freight hubs and distribution centers in the United States through marketing, public advocacy, and freight and infrastructure development.  To learn more, visit thefreightway.com