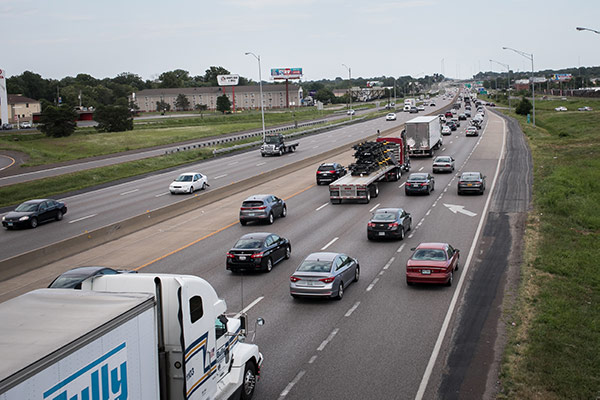 This story was originally published in the St. Louis Post-Dispatch on November 7, 2019.
---
Mark Schlinkmann | St. Louis Post-Dispatch
---
"FERGUSON — A long-awaited overhaul of a congested stretch of Interstate 270 in north St. Louis County took a major step forward Wednesday with the selection of contractors to do most of the $278 million project.
The state Highways and Transportation Commission approved a team led by local construction mainstay Millstone Weber and Virginia-based Parsons Transportation Group.
The work, expected to begin next spring and run through 2023, will improve an 8-mile stretch of the interstate between North Lindbergh Boulevard in Hazelwood and Highway 367 in Bellefontaine Neighbors.
"This is the largest project for a decade in the state of Missouri," said Patrick McKenna, director of the Missouri Department of Transportation…"
Read More