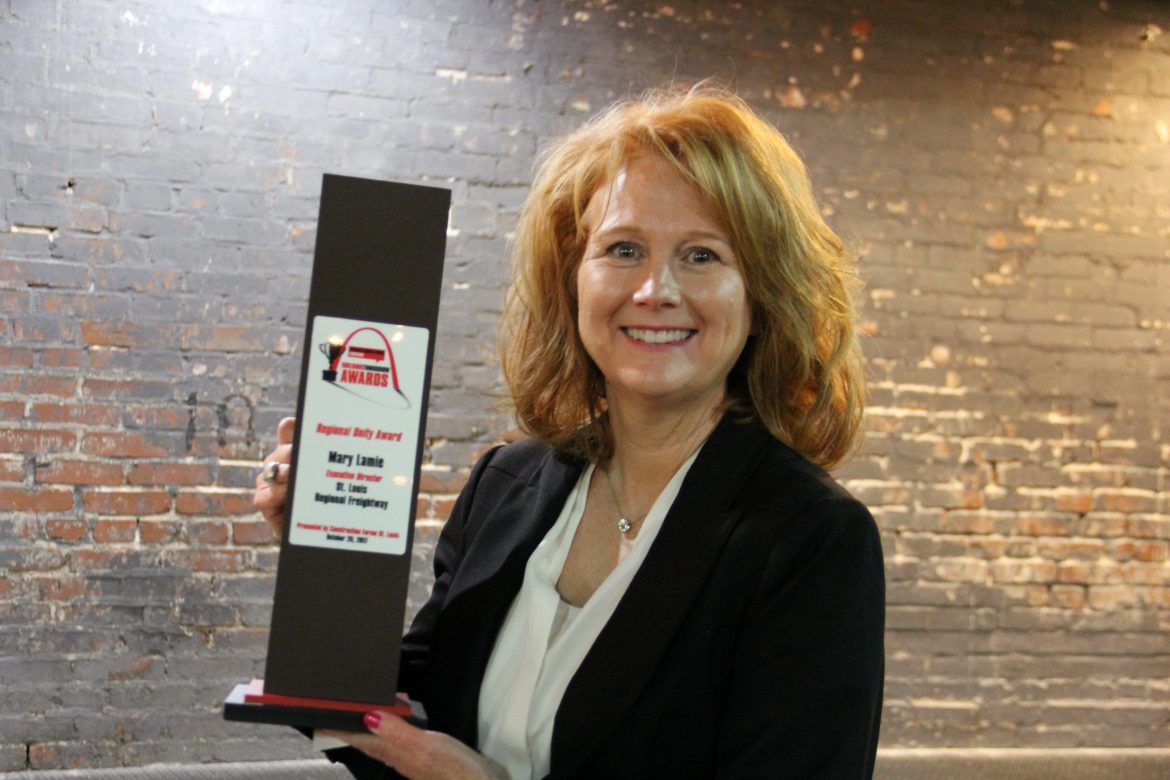 St. Louis Regional Freightway Executive Director Mary Lamie received the Regional Unity Award by the Construction Forum STL during its 2017 Building Tomorrow Award luncheon in St. Louis on October 25.
Among Lamie's accomplishments as head of the St. Louis Regional Freightway, Construction Forum STL highlighted her unique ability to transcend industry, political, and geographic boarders to help the region market itself as an epicenter globally for freight logistics. Construction Forum STL also credited Lamie with recognizing the importance of assessing and prioritizing logistical infrastructure projects and facilitating collaboration on those projects.
The St. Louis Regional Freightway was established in 2015 as an enterprise of Bi-State Development with the mission of optimizing the St. Louis region's network of freight transportation infrastructure and marketing its position as a premier freight gateway and multimodal hub. Since then, the Freightway has made major strides forward for the region's freight economy, including working with public and private partners to enhance and grow the $6 billion of goods that travel through the bi-state area annually, as well as ensuring the region is prepared to handle the 49 percent growth in national freight volume projected by 2040.
Under Lamie's leadership, the Freightway developed and built consensus – uniting eight counties, Class I railroads, port and barge industries, and other stakeholders in regional freight – on a list of 20 priority projects necessary to modernize the region's freight infrastructure. On the strength of its unanimous approval, the infrastructure priority list earned the backing of both the Missouri and Illinois federal congressional delegation, vaulting the region's priorities into national priorities. She works with the public and private sector to update that list every year to guarantee that the most critical projects are regional priorities.
Over the past year, the Freightway has also produced new and stronger relationships with freight partners throughout the country, including in Kansas City, Memphis, Minneapolis, Chicago – and most notably – with the Port of New Orleans. The St. Louis Regional Freightway entered into a Memorandum of Understanding with the Port of New Orleans (NOLA) in February. Port NOLA which is located at the center of the world's busiest port system in the lower Mississippi River, with the goal of growing trade and building upon existing and new business relationships between the two regions, as well as joint marketing efforts.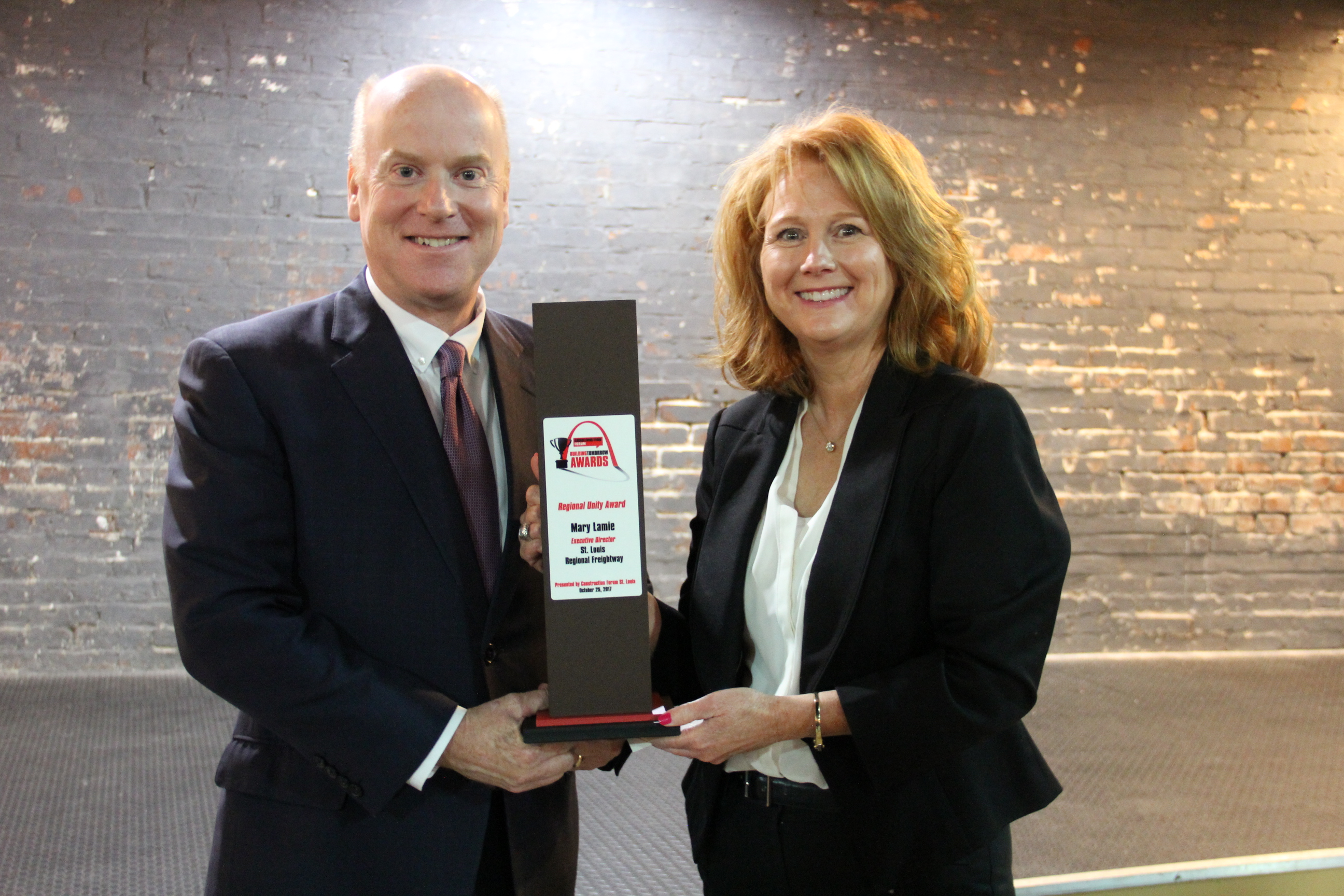 Lamie brings nearly 30 years of experience in transportation, engineering and management to her role as Executive Director of the Freightway, including 22 years with the Illinois Department of Transportation. She is a licensed professional engineer, and before joining the Freightway, served as vice president at EFK Moen, LLC, in St. Louis County.
This is the second year in a row a key leader at Bi-State Development has been awarded the Regional Unity Award by Construction Forum STL. Last year, Bi-State Development President and Chief Executive Officer John Nations was recognized for his efforts as a long time champion of regionalism, job growth and economic development.