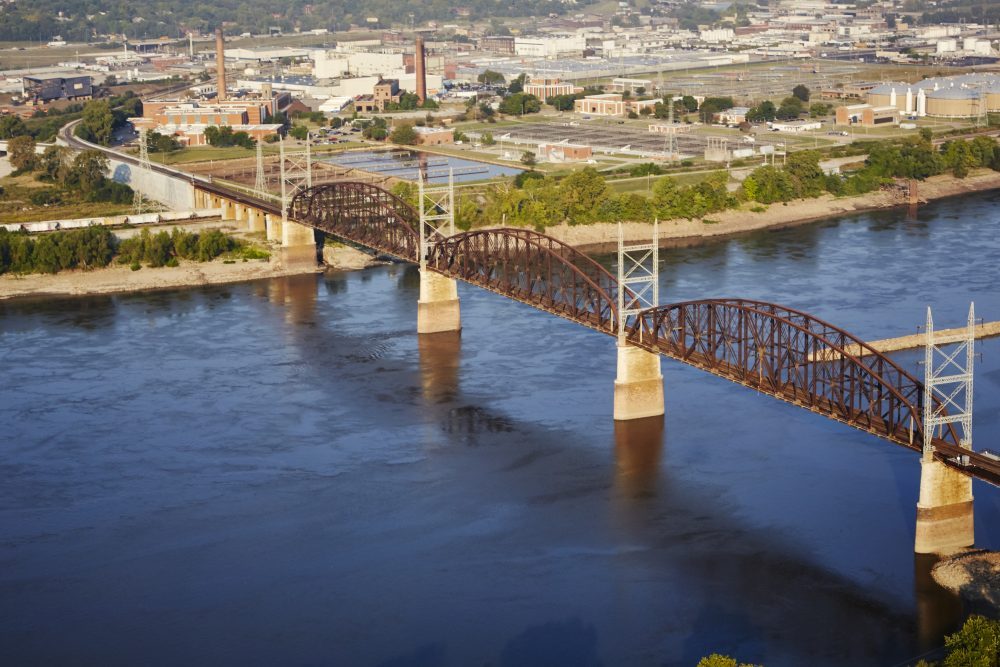 The nationally significant Merchants Rail Bridge Replacement project, owned by Terminal Railroad Association of St. Louis (TRRA), is the highest priority on the region's infrastructure project list. The 128-year old Merchants Bridge provides rail connections to Amtrak and to six Class I railroads that serve the region's 14,000 manufacturing and logistics companies, which collectively employ 180,000 individuals. Currently, the bridge has restrictions on speed, clearance and weight. Clearance issues prevent the crossing of two trains simultaneously, limiting the bridge to one track at all times. Without funding, the bridge will be taken out of service within eight to 10 years.
A U.S. Department of Transportation INFRA (Infrastructure for Rebuilding America) grant application for the bridge replacement project was submitted in early November.  With all of the engineering for the replacement project completed, and permitting nearing completion, the focus is now on financing the $214 million project. "As far as shovel-ready projects go, this is it," noted Mike McCarthy. "It's exciting to be at a point where we're so close to making this a realty." With two-thirds of the project cost being privately funded by TRRA, this project is a model for public-private partnerships.
Earlier this fall, a joint letter in support of the USDOT INFRA grant funding from all four U.S. Senators from Illinois and Missouri, and individual letters of support from the region's U.S. House of Representatives, along with over 50 private sector letters were submitted to USDOT Secretary of Transportation Elaine Chao. Additionally this fall, representatives from Bi-State Development, the St. Louis Regional Freightway and TRRA provided project briefings to members of the region's United States congressional delegation. Funding announcements could be made as early as summer of 2018.