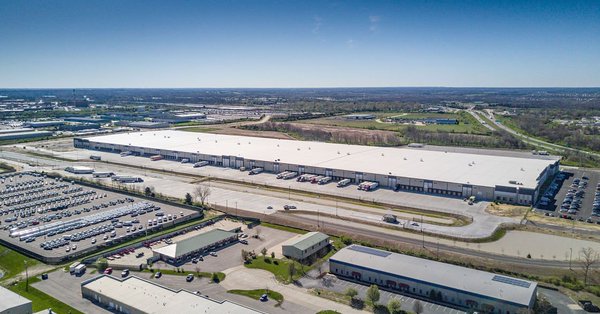 The past two years have been a period of remarkable growth in St. Louis region's industrial sector, as construction and leasing activity rose to levels that garnered local, regional and national attention. The success has been mirrored on the sales side too, with Colliers International reporting that, in 2017, approximately 11.6 million square feet of industrial space traded hands, up from 7.4 million in 2016. That represented the highest level of regional sales activity in a decade as over $300 million in assets were acquired by investors new to our region who have come to see St. Louis as a stable, productive market that doesn't have the highs and lows of the coastal markets.  Notable tax abatements and other incentives are certainly a draw for developers, manufacturers and logistics industry professionals choosing St. Louis, as are abundant available pre-approved industrial sites, but three key factors have emerged as the core driving forces behind the region's flourishing industrial market; availability of space and speed of delivery; a job-ready workforce and exceptional freight assets. 
Here's a closer look at those top three drivers of growth from the perspective of private industry representatives who are all in on the St. Louis Region.
Developers demonstrate confidence to build, ensuring plenty of available space
Developers remained bullish on the region, completing construction of more than 10 million square feet of space during 2016/17, much of it speculative and then rapidly absorbed. And when it came to build out and build-to-suit projects, many tenants have been impressed by the speed at which they can ramp up a new facility in this region.  More than 6 million square feet of additional space is under construction or close to breaking ground, including 2 million square feet to be leased by World Wide Technology, representing the largest industrial lease in the region's history. With two additional industrial parks set to add 925 prime acres in hot industrial corridors on both sides of the Mississippi River, there's little indication growth is slowing.
"The availability of the right type of space in the right location with great incentives is a key part of the equation for companies locating here in the St. Louis region, but time is also important. The level of cooperation and collaboration that exists at all levels across the bi-state area positively impacts the speed with which we can deliver projects, and that means tenants choosing this region really can hit the ground running." – Katie Haywood, Vice President, CBRE.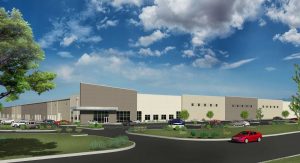 When it comes to labor force, the St. Louis Region delivers
With all the development activity, competition for labor is heating up and, with six universities and a consortium of community colleges and technical colleges on both sides of the river working collaboratively together, the region is keeping up with demand.  The availability of a strong workforce is among the factors fueling Amazon's growth in the region, the opening of General Motor's 1 million square foot 3PL facility, expansion of Reckitt Benckiser's operations here, the addition of another 500,000 square foot FedEx facility and much more. Various factors attract the workers needed, including the fact that the St. Louis Region has the seventh highest standard of living among 53 U.S. metro areas with populations of more than one million.
"We're excited to continue growing our team with our first, state-of-the-art fulfillment center in Missouri," Sanjay Shah, Amazon's Vice President of North America Customer Fulfillment, said in a statement provided to the St. Louis Post-Dispatch for a story regarding the retail giant's plans to open its first Missouri-based fulfillment center in the St. Louis region, adding to its four existing facilities across the bi-state region, where they have previously reported being able to avail of an abundance of talent. "Our ability to expand in Missouri is the result of two things: incredible customers and an outstanding workforce. Amazon is committed to providing great opportunities for employment and creating a positive economic impact for the region."
St. Louis Region's exceptional freight network is a critical part of the global supply chain
St. Louis is recognized as having a world-class multimodal transportation system that is both in the center of the nation's agricultural heartland and at the nexus of the U.S. freight network. Our tremendous logistical advantages have attracted manufacturers and logistics industry players who are competing in domestic and international markets, and they have paved the way for a 15-mile stretch of the Mississippi River that flows through the St. Louis region to be become recognized as the "Ag Coast" of America.  Public and private sector leaders on both sides of the river are united in their support for future infrastructure improvements, in order to help ensure the region maintains its critical role in the nation's freight network and global supply chain.
"Barge rates from St. Louis to New Orleans are very competitive.  The St. Louis harbor usually stays ice free in winter, is south of the lock and damn system on the Mississippi River and is able to load 14-foot hull barges (2,000 to 2,200 short tons per barge) vs. the locking rivers loading 1,600 tons per barge. This makes barge rates more competitive and loadings more efficient." – William Grebenc, General Manager, COFCO Growmark.
A market to watch!
Now firmly established as one of the nation's top industrial markets to watch, there's no question the St. Louis region offers an abundance of opportunity for investors, developers and potential tenants who will continue to be drawn here, fanning the flames for future growth. And all indications are that those opportunities will be knocking for the foreseeable future.
"Growth in a region's economy is rarely by accident, or simply because of the natural assets or advantages a region has; it takes work. Here in St. Louis you understand that and you're working together."  Matthew Rose, Executive Chairman, BNSF Railway.