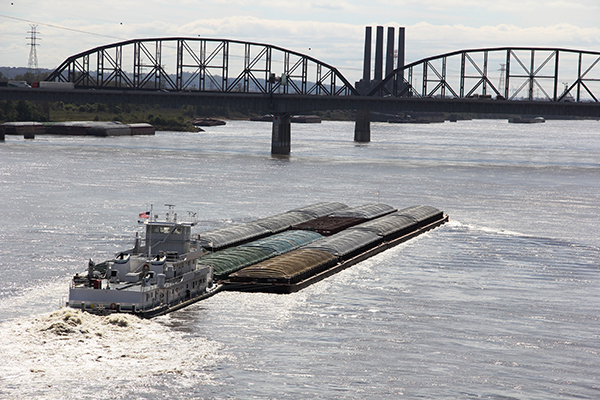 This story was originally published in St. Louis Public Radio on September 26, 2017.
---
By Wayne Pratt | stlpublicradio.org
---
"Some heavy equipment is pounding away this week at the rock in a section of the Mississippi River south of St. Louis. The U.S. Army Corps of Engineers says the removal is essential to keeping cargo moving along the river. Crews are working this week at Thebes, Illinois, near Cape Girardeau.
Shipping on the Mississippi is vital to the U.S. economy. A Corps spokesman said more than 100 million tons of cargo, including 60 percent of the nation's agricultural exports, move along the river every year. And the engineers have a responsibility to keep the shipping channel at least 9-feet deep and 300-feet wide…"
Read More