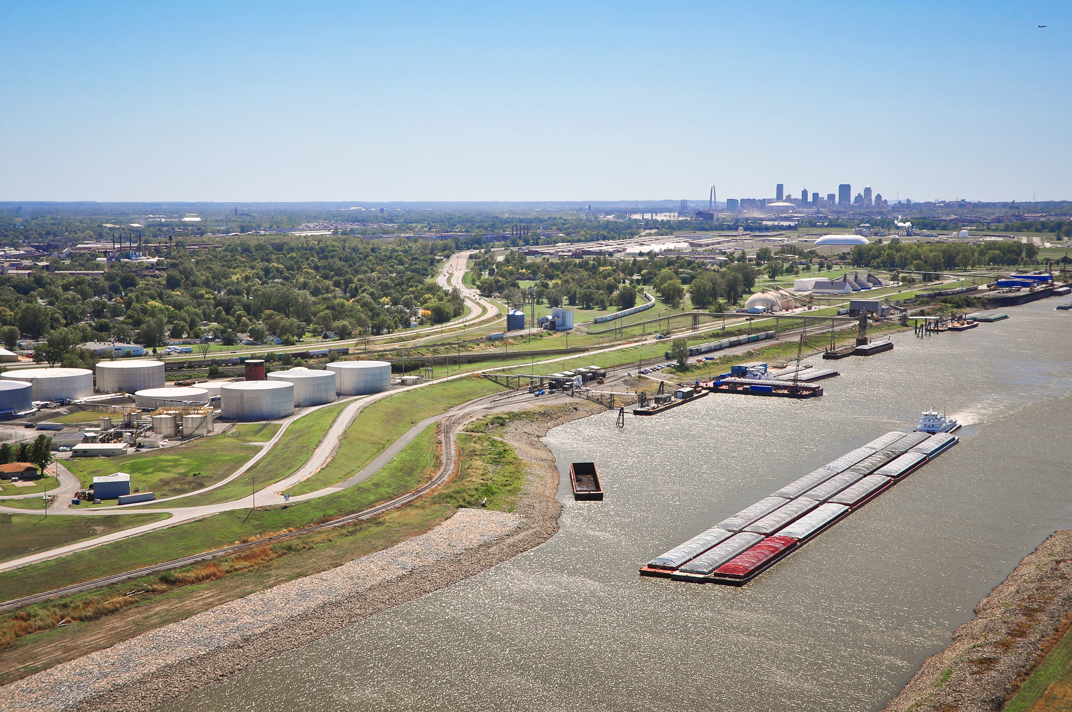 This story was originally published in AgriNews on October 25, 2017.
---
By Karen Binder | AgriNews Publications
---
"While this region may be the Gateway to the West, St. Louis Regional Freightway director Mary Lamie sees it as a global transportation hub.
"Essentially, what we're doing is building a bridge to China," she explained to St. Louis AgriBusiness Club members.
Her organization is blazing a more efficient and less expensive trail for commodities and goods coming and going through the St. Louis area, whether by plane, train, truck, barge or pipeline.
St. Louis already is recognized by the U.S. Army Corps of Engineers as the most efficient inland port district by tons moved per river mile in 2015 — more than double the Port of Huntington Tri-State in West Virginia and the Ports of Cincinnati and Northern Kentucky…"
Read More