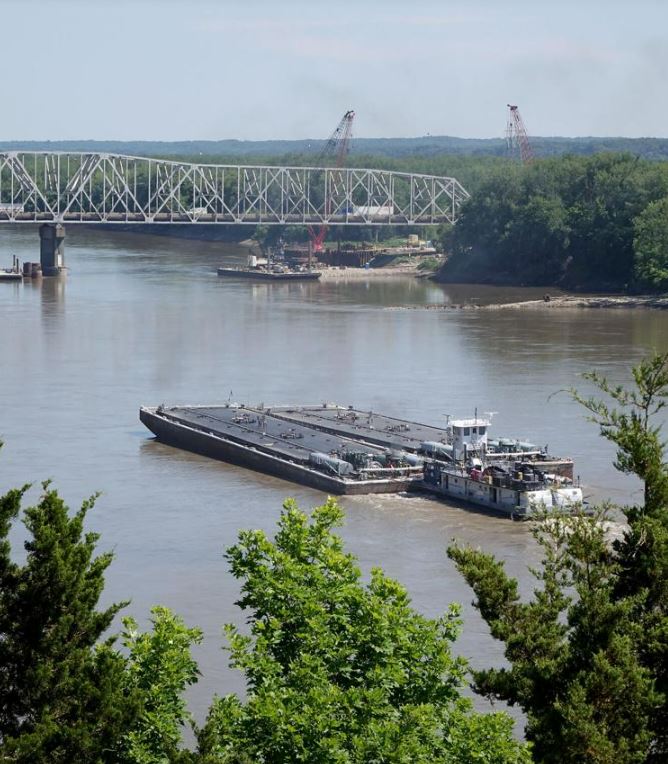 This article originally ran in the Columbia Missourian on July 29, 2022. 
---
Something different arrived at AGRIServices of Brunswick's terminal on the Missouri River a few weeks ago: a barge load of tapioca from Thailand.
The product from overseas was something crew members had never seen, but the challenge excited Lucy Fletcher, ASB's business development manager.
"We're just gonna do it," she told the port's staff. "This is a perfect product for us to be able to move through our system."
Fletcher is one of the decision-makers at the largest shipping terminal on the Missouri River, located between Kansas City and Columbia on U.S. 24 in Chariton County. And she's part of a group of supply chain industry leaders working to revamp "underutilized" barge transportation on the nation's longest river.
Read More