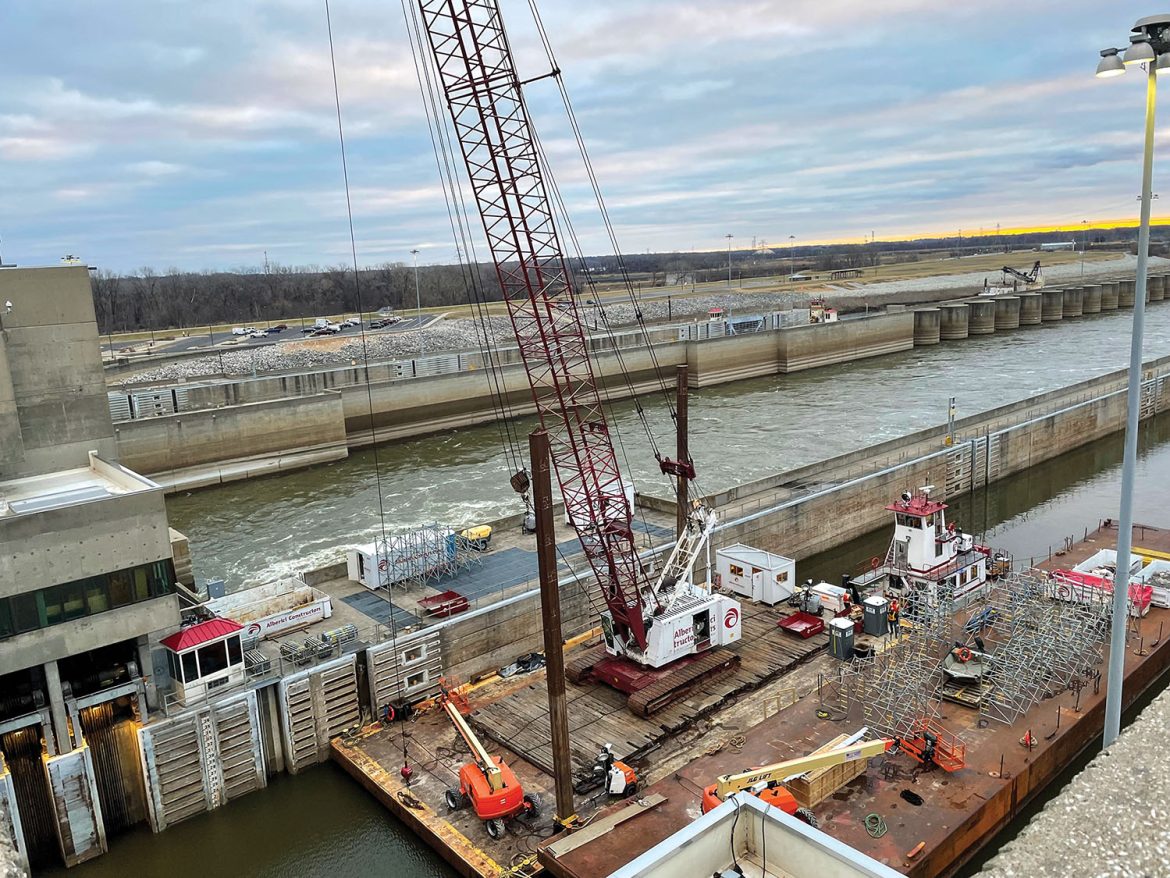 This article originally ran in the Waterways Journal on Jan. 6, 2023. 
---
The main lock at Mel Price Locks and Dam closed January 3 as a crew from Alberici Constructors Inc. began work to dismantle and rebuild two observation structures called overlooks that hang over each side of the main lock. The work is preparatory to the replacement of the lock's lift gate, which will take place either next winter or the winter after that. It will be the first-ever lift gate replacement for the lock, which was completed in 1989 and is one of the younger lock and dam projects on the Mississippi River.
"It's a cool project for us, because it's an opportunity get to perform this type of complex building renovation over a waterway," said Doug Engle, general manager of marine construction with Alberici.
The work began January 2 when a team moved into the lock to dewater it. Construction should take three months, according to Brian King, director of business development at Alberici. The project team has already spent several months planning and scheduling the work.
The work team will begin by setting up a temporary power source so the auxiliary lock can remain operational before the observation structure's power source is disconnected. Then the work site will be covered with a protective enclosure to protect the surrounding area, as well as to help maintain temperatures in the work area.
Read More