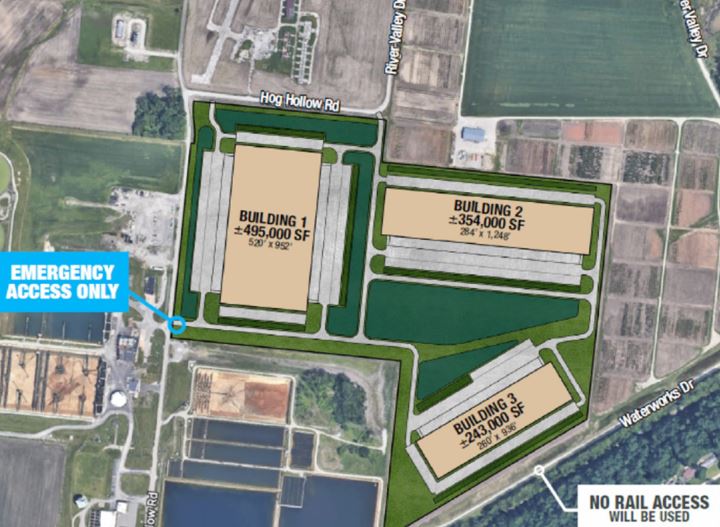 This article originally ran in the St. Louis Business Journal on September 6, 2022. 
---
A warehouse developer is planning another industrial park in St. Louis County, this time with three new buildings on 90.95 acres.
Kansas City-based NorthPoint Development received zoning approval Thursday from the Maryland Heights City Council for River Valley Commerce Center, a development of three large warehouses totaling more than 1 million square feet at 149 River Valley Drive and 860 Hog Hollow Road.
The new warehouse project is expected to cost $112 million, but that could change depending on the cost of supplies and materials, a NorthPoint spokeswoman said.
Read More