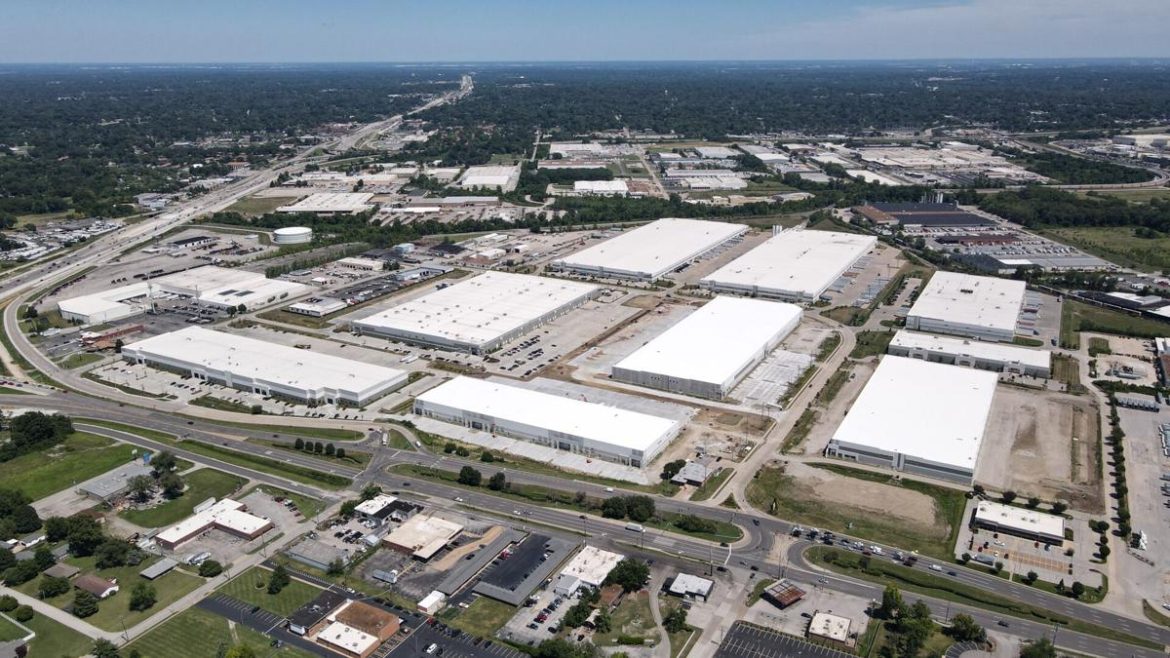 This article originally ran in the St. Louis Post-Dispatch on September 16, 2022. 
---
Four companies have signed deals for warehouses not yet built in Hazelwood, underscoring the rising demand for — but short supply of — St. Louis-area industrial space.
The warehouses, which are expected to be complete later this month, are at Aviator Business Park, an industrial complex built on the former Ford Motor Co. site off Interstate 270 and Lindbergh Boulevard in north St. Louis County. The California-based developer, Panattoni Development Co., has already built six warehouses at the complex. Fenton-based Kadean Construction is building the new space.
Read More