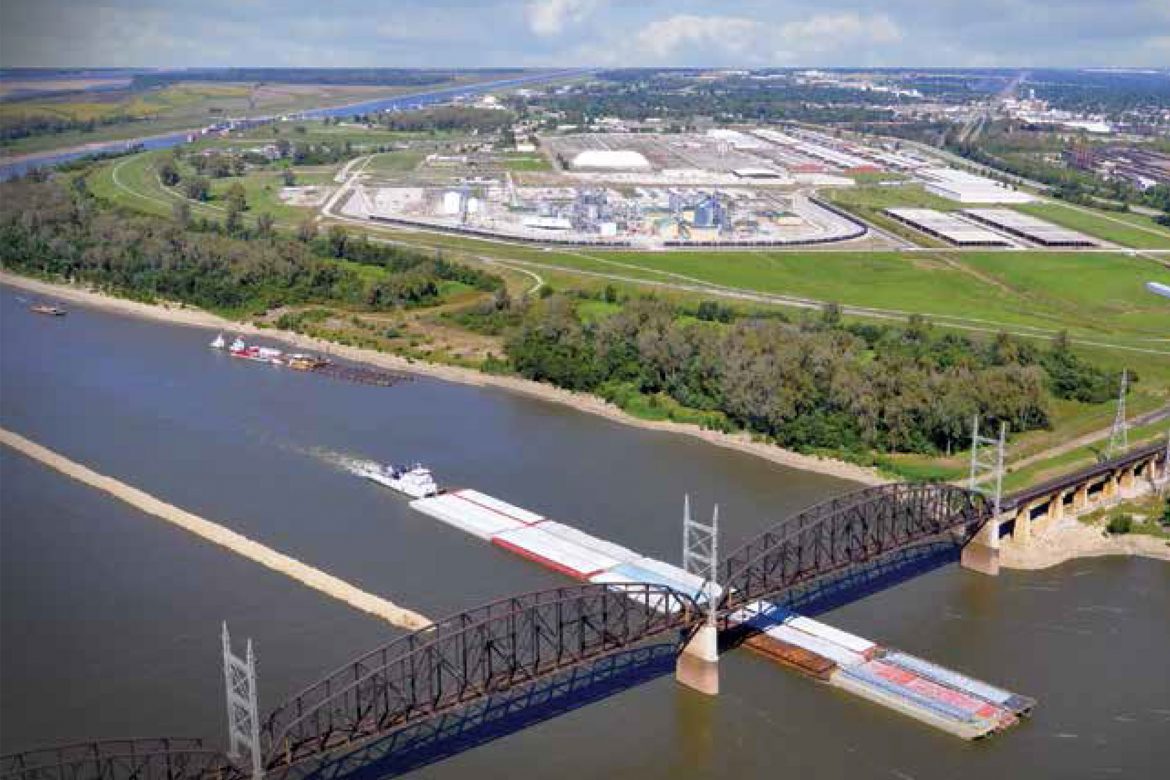 This story was originally published in the Illinois Business Journal in the April 2019 issue.
---
"Wanting to leverage a key access point on the Mississippi River and a central location for U.S. distribution, legislators passed a law on April 1, 1959, to form America's Central Port, a special purpose unit of government that operates within its own means without collecting tax revenue.
Centrally located in Granite City, with access to four U.S. interstates, six Class-I railroads, 30 miles of rail, two multi-modal harbors, warehousing, and 100 acres of development-ready land, the port serves as an asset for manufacturers across the food, fiber, and energy supply chains. Today the port's tenants provide 900 full-time jobs and an annual economic impact of $282 million on the local economy.
Viewing transportation and logistics as key to maintaining a competitive edge in global markets, advancements in river, rail, and road infrastructure are among America's Central Port's top priorities to attract new tenants.
The 60-year-old port transports $1.1 billion in freight annually.
"America's Central Port plays an essential role in bringing jobs and direct investment to the region," said Mary Lamie, executive director of the St. Louis Regional Freightway. The development is the northernmost lock and ice free river port and is "one of the most strategically located assets in the region for the entire freight industry…"
Read More