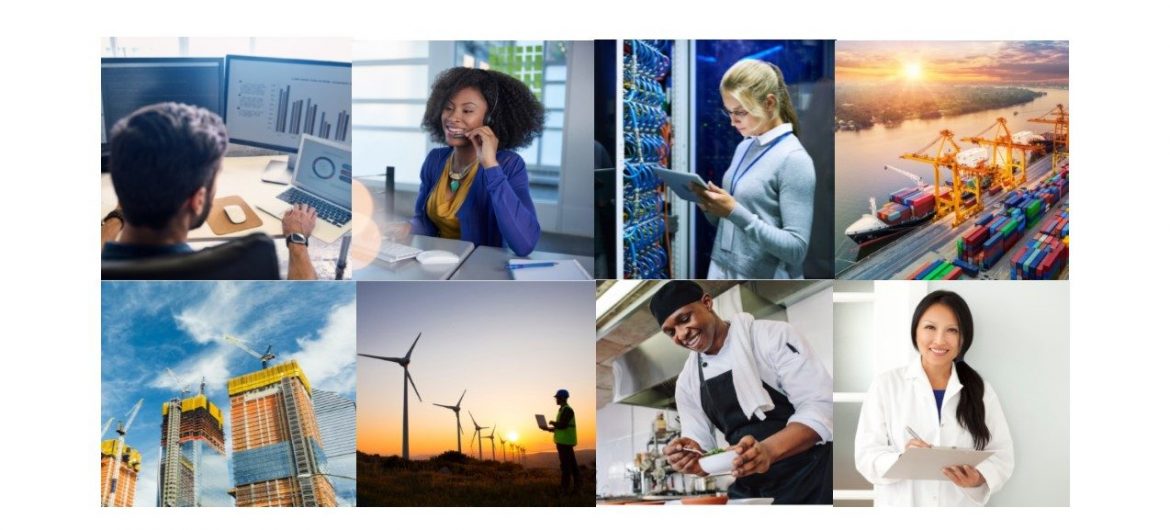 Tuesday, November 16, 2021
9 a.m. to 12 p.m.
Gateway Convention Center
1 Gateway Drive, Collinsville, IL 62234
Please join Madison County Employment & Training and St. Clair County Intergovernmental Grants Department – Workforce Development Group on Tuesday, November 16 from 9 a.m. to 12 p.m. at the Gateway Convention Center in Collinsville, Illinois for an Apprenticeship Roundtable event to celebrate National Apprenticeship Week.
This event will also be available virtually on Zoom here.
This event will bring together educators, businesses, workforce development entities, elected officials and the general public to discuss the use of apprenticeships and pre-apprenticeships in the region.
There will be panel presentations from education and business partners in our region on setting up and using apprenticeships as a talent supply tool. Current apprentices will talk about their experience as an apprentice.
We will discuss apprenticeships, internships, pre-apprenticeships, and work-based learning and how to establish talent pipelines for businesses.
RSVP to Lee Reese at lee.reese@nullco.st-clair.il.us
Click here for a copy of the event flyer.