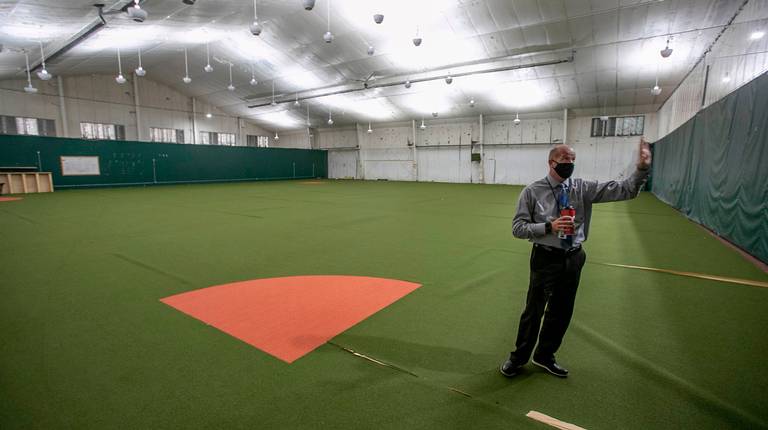 This article originally ran on BND.com on September 28, 2021. 
---
By this time next year, Belleville Township High School vocational and alternative education students will have a newly-renovated center in the former Kings Point facility in Belleville.
Originally built as a tennis club and fitness facility at 7645 Magna Dr., the Kings Point property has 100,000 square-feet. Over the next year, the tennis courts, yoga studio and tanning rooms will be converted into classrooms and technology labs.
"This is where you have to start having a really strong vision," Superintendent Brian Mentzer said walking into what will eventually be a commercial-grade kitchen for culinary arts and food preparation during a tour of the property.
Read More