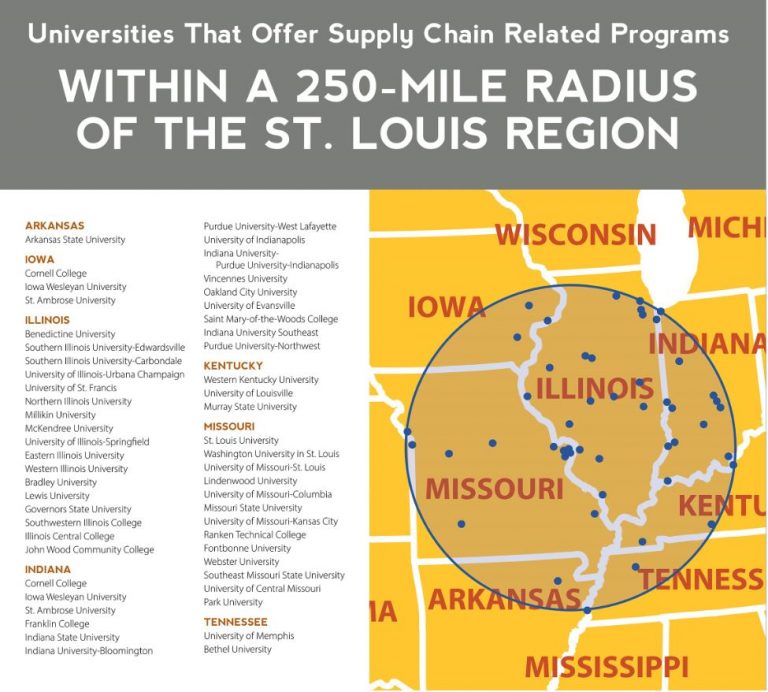 This article originally ran in the Illinois Business Journal on May 5, 2021. 
---
The St. Louis region has long been recognized for the strength of its freight network and the inherent logistical advantages of its central U.S. location. As those advantages continue to fuel job growth in the region's supply chain sector, the region is proving it can deliver the talent needed.
Interestingly, the St. Louis region's location in the middle of America is also a factor attracting and sourcing inbound talent with a range of skills and experiences both locally and regionally from surrounding Midwestern states.
Bunge North America operates its own training program in its North American sites, and Vice President Brett Caplice notes that, while it previously recruited nearly exclusively from Ivy League schools, that has changed.
Read More