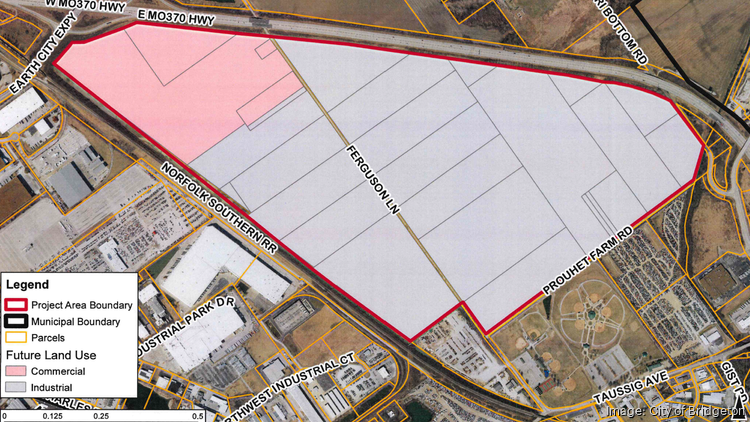 This article originally ran in The St. Louis Business Journal on April 3, 2023. 
Officials in Bridgeton are seeking proposals from developers to create an "industrial front door" to the city on 500 available acres, about 10 minutes from the airport.
The request for proposals, released last month, is due May 12. The city is hoping for a "transformative development" and is willing to consider tax incentives to make that happen, according to a letter from Planning and Zoning Officer Zach Greatens.