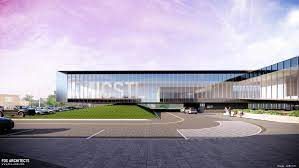 This article originally ran in The St. Louis Business Journal on March 30, 2023. 
Leaders of the project to build a $55 million advanced manufacturing center in St. Louis say it will meet the needs of industry and potentially create hundreds of new businesses while providing "strong, diverse and equitable growth" for the region.
The federal government last September awarded a $25 million grant to the metro area for several advanced manufacturing projects. The funding, approved in a national competition called the Build Back Better Regional Challenge, includes $7 million toward the construction of the 150,000-square foot center adjacent to the campus of Ranken Technical College in north St. Louis' Vandeventer neighborhood.