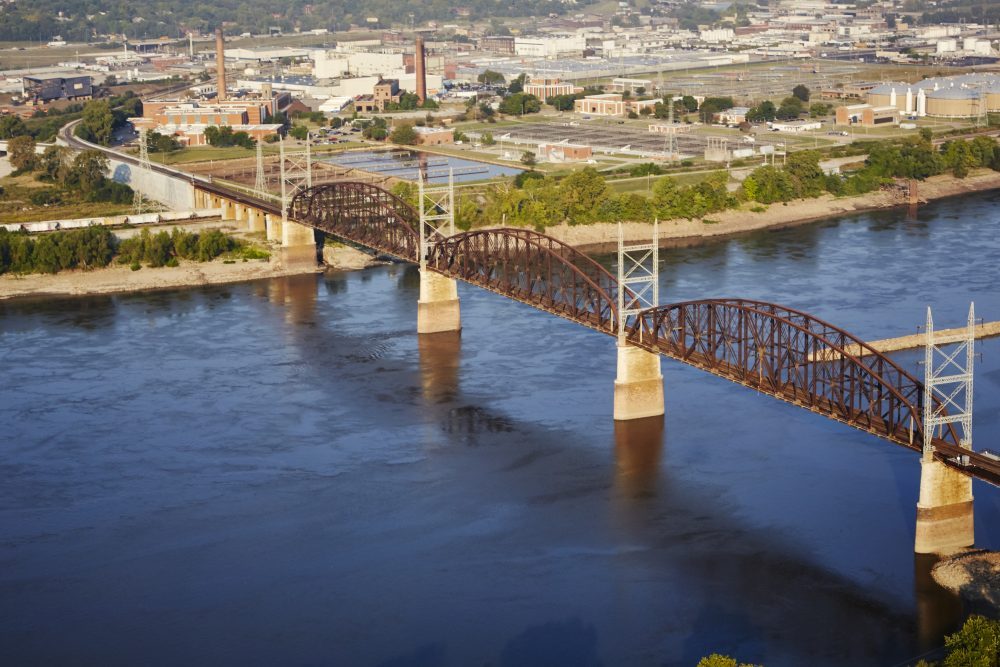 This story was originally published in The Edwardsville Intelligencer on July 12, 2020.
---
Charles Bolinger | The Edwardsville Intelligencer
"VENICE — It survived two world wars, The Great Depression, 21 U.S. Presidents and multiple floods as its triple trusses have hulked over the Mississippi River since the Reconstruction Era.
Of all the Mississippi River bridges at St. Louis, only the Eads Bridge is older than the Merchants Bridge, which was finished in 1890. The Merchants Bridge is the link between eastern and western rail freight, it carries more than 40 gross tons every year and serves six Class I Railroads.
The bridge is one of St. Louis Regional Freightway's priority projects for 2021.
Current restrictions are that two trains cannot pass each other at the same time on the bridge due to load restrictions. The bridge, which spans the Mississippi River between St. Louis and Venice is owned by the Terminal Railroad Association of St. Louis (TRRA)…"
Read More