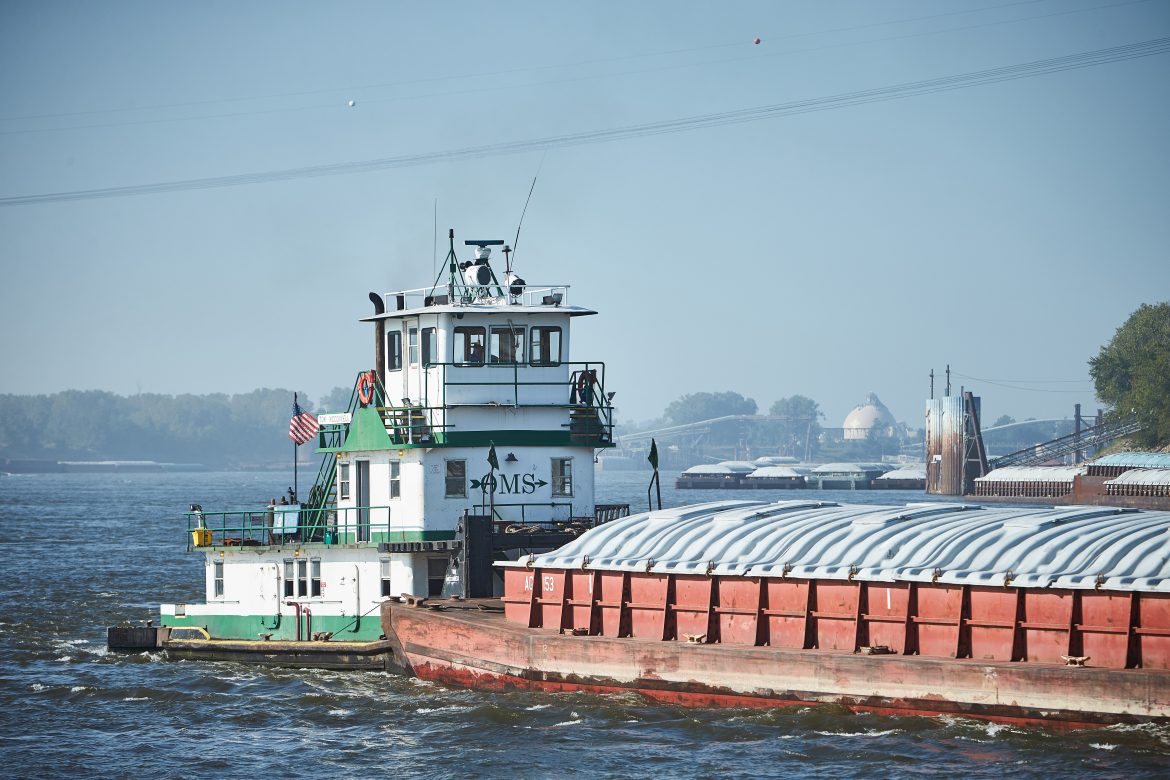 This story was originally published in The Waterways Journal on July 10, 2020.
---
David Murray | The Waterways Journal
"The long-planned closure of six Illinois River locks and dams began July 1, with the full closure of LaGrange Lock and Dam and Starved Rock Lock and Dam to extend through September 30. They were followed by the full closures of Peoria Lock and Dam and Marseilles Lock and Dam July 6, to extend through October 29.
Mike Walsh,  Chief of locks and dams for the Illinois Waterway with the Rock Island Engineer District, said crews were busy pulling gates and setting bulkheads. His only concern was with the unusually hot weather; central Illinois is experiencing a spell of temperatures in the 90s, with heat indexes in the 100s, that could last for a couple of weeks, requiring added safety measures for crews. The closures will allow simultaneous major repairs and replacements to the lock structures…"
Read More