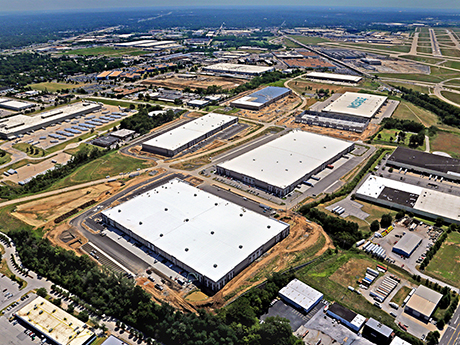 This article originally ran in REBusinessOnline on October 8, 2020. 
---
By Allison Gray, Steadfast City Economic & Community Partners
The growing demand for distribution space and the related importance of freight logistics and a healthy supply chain have remained steady even though the COVID-19 pandemic continues to shake up markets across the U.S. and around the globe.
This demand is evident in the bi-state St. Louis region, where more inventory of bulk distribution space has been added in the five-year period between 2015 and 2019 than at any other point in St. Louis history, totaling more than 18 million square feet of top-of-the-line modern bulk space.
Recent construction and development trends in the bi-state St. Louis area reveal that bulk distribution buildings — those that top 250,000 square feet — have been the highest growing sector for the regional inventory. Since 2016, 94 percent of all bulk construction has been focused along the vital I-70 corridor, while 90 percent  of the new major industrial parks with significant construction are located within 10 minutes of the I-70 corridor.