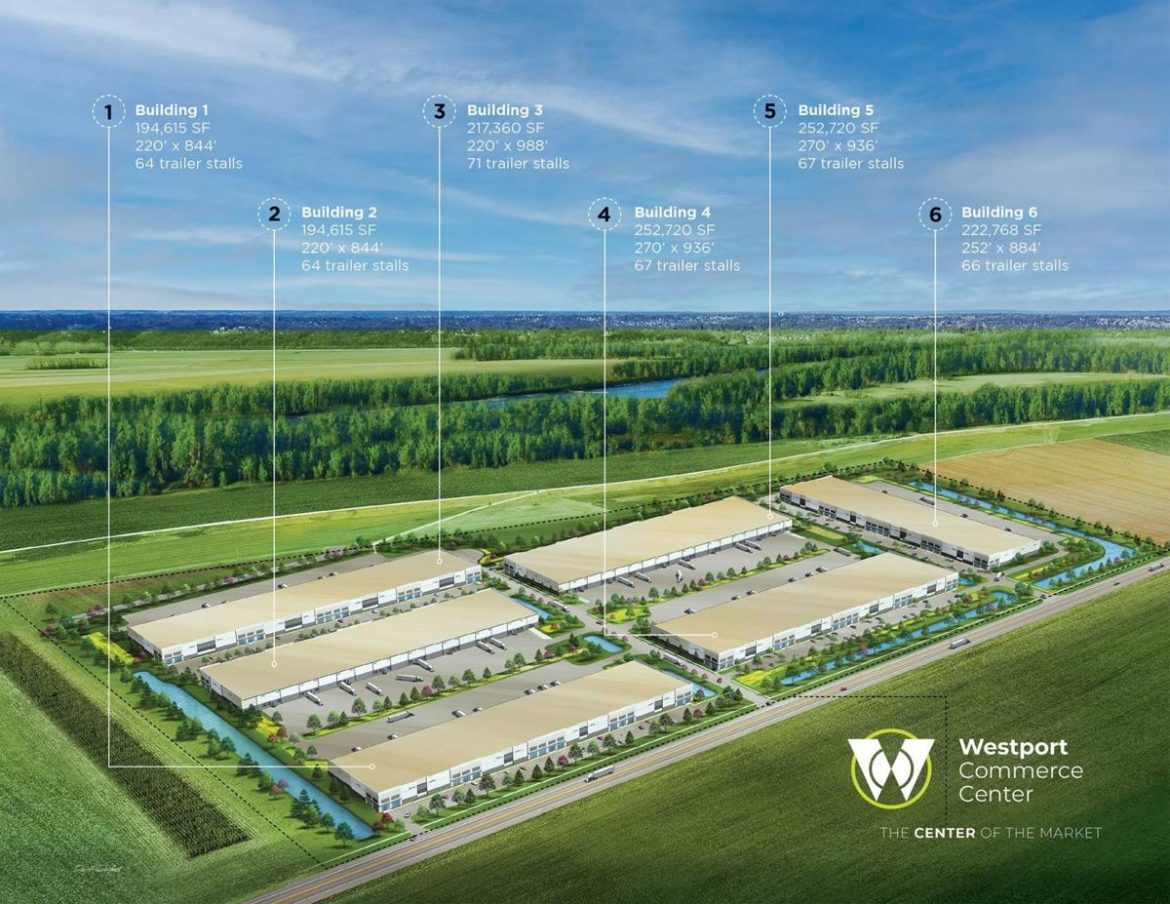 This article originally ran in the St. Louis Post-Dispatch on August 6, 2021. 
---
After years of debate on development in the former flood plain, construction has finally started on a 1.3 million-square-foot industrial park, the first of its kind here in 30 years.
Creve Coeur-based TriStar Properties began working two weeks ago on the first two of six buildings planned for farmland protected by the Howard Bend Levee District, just east of the Missouri River. The project, dubbed the Westport Commerce Center, is the first Class A industrial park to be built in Maryland Heights in three decades, said David Branding, managing director for commercial real estate firm JLL and leasing agent for the property.
Read More