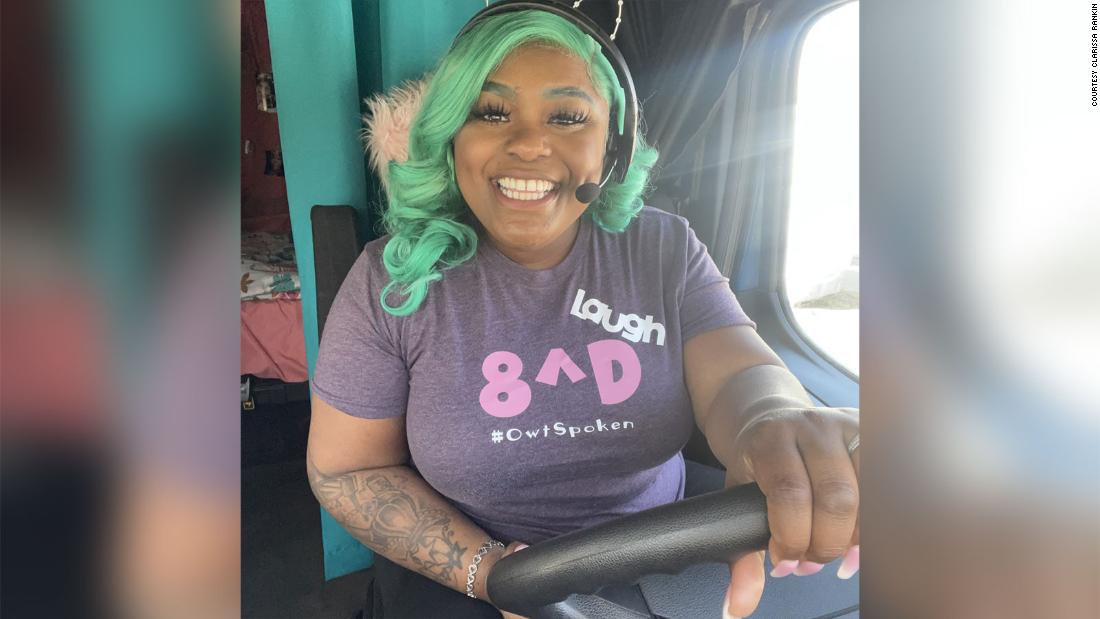 This article originally ran on CNN.com on April 10, 2021. 
---
Before Clarissa Rankin goes out on a job, a few things need to be in order. First up, a morning meditation. ("Dealing in transportation, you have to be calm to be a great driver," she says.) Then, she heads to the yard to hitch up Sparkle, her 2019 Freightliner Cascadia. Sparkle's a big girl: With a full load, the truck can weigh up to 80,000 pounds.]
In the back of the spacious cab, Rankin has set up what she calls her "mommy getaway apartment:" a twin bed, a stash of food, some decor, cleaning supplies, and a few wig stands. She occasionally likes to switch up her style on long hauls — maybe long and wavy one day, and bright green or deep, curly red the next.
Read More