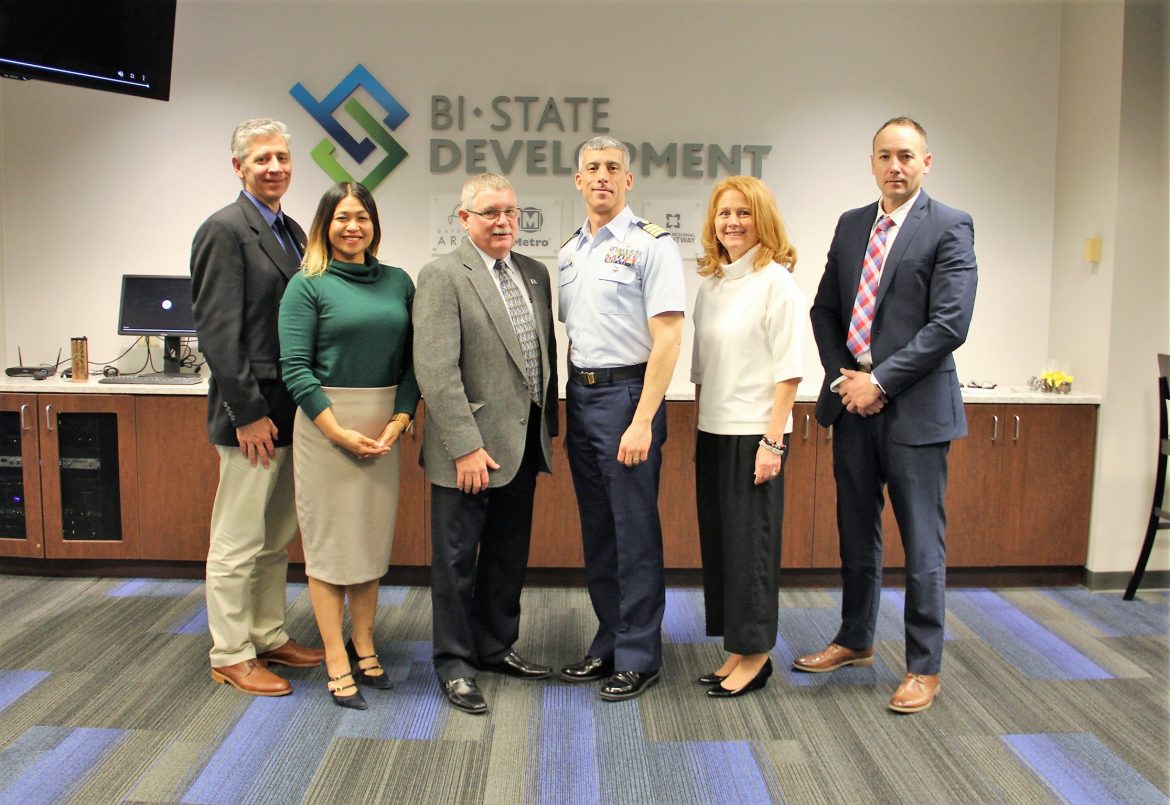 This story was originally published in the Alton Telegraph on January 9, 2019.
---
The Telegraph
---
"ST. LOUIS — The St. Louis Regional Freightway welcomed representatives from the East-West Gateway Council of Governments, the St. Louis Area Regional Response System (STARRS) and the United States Coast Guard in December to raise awareness about preparations for a regional response plan and capstone exercise in the event of a complex coordinated terrorist attack (CCTA) in the bi-state area.
This was the focus of The Freightway's December Industry Forum, and featured discussions on how the region's multimodal freight network could be impacted in the event of an attack, and the important role it plays in making sure the region is prepared.
On the panel were Dale Chambers, CCTA Grants Manager, St. Louis Area Regional Response System (STARRS); Althea de Guzman, Regional Program Manager, Hagerty Consulting; Nick Gragnani, Executive Director, St. Louis Area Regional Response System (STARRS); Matt Taylor, CCTA Training Coordinator, St. Louis Area Fusion Center, and Captain Scott Stoermer, Commander, Sector Upper Mississippi River, U.S. Coast Guard. Mary Lamie, Executive Director, St. Louis Regional Freightway, led the panel discussion…"
Read More