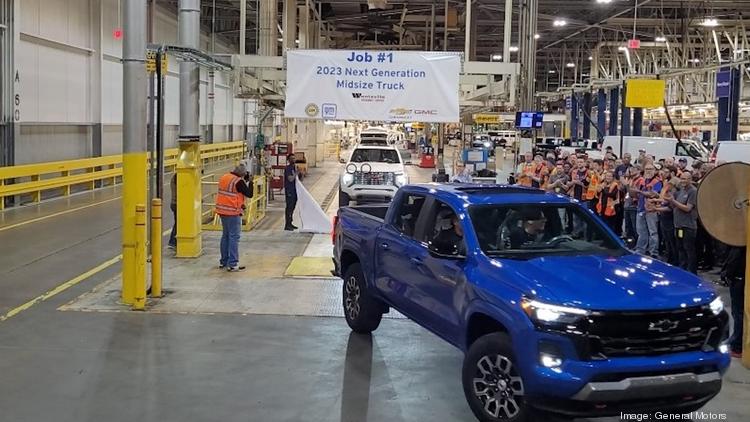 This article originally ran in the St. Louis Business Journal on Jan. 24, 2023. 
---
The next generation of General Motors Co.'s pick-up trucks rolled off the assembly line for the first time on Tuesday at the Wentzville plant, the culmination of a $1.5 billion investment that the automaker made to the truck line and upgrades to the assembly plant.
GM added about 200 workers over the past year to prepare for manufacturing the new models, bringing the plant's headcount to about 4,100 hourly and salaried employees, says Lamar Rucker, the plant's executive director. "I'm still in awe of where we're at because I understand the journey everybody in the plant has been on to get to this point and the sacrifices that have been made," said Rucker. He spoke shortly after the new Chevrolet Colorado and GMC Canyon trucks were driven off the line to the applause of workers represented by United Auto Workers Local 2250.
Read More