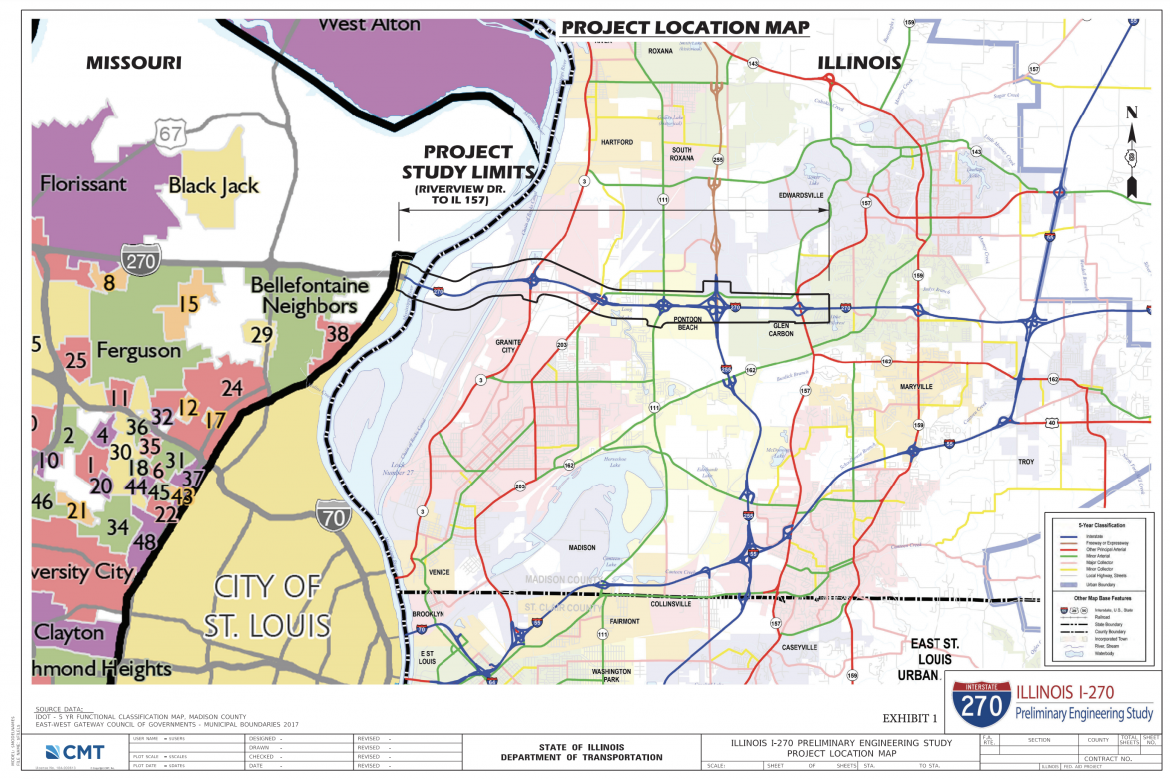 The
Illinois Department of Transportation
, in cooperation with the Federal Highway Administration, is finalizing the first of three phases for upgrading
Interstate
270 from Riverview Drive in St. Louis to Illinois 157 in Madison County.
Called the I-270 Preliminary Engineering Study, this project is investigating how to address traffic growth while relieving congestion and improving safety along the route.
On October 27 there will be a virtual public meeting with a presentation and an opportunity to submit comments and participate in a live Q&A with the project team.