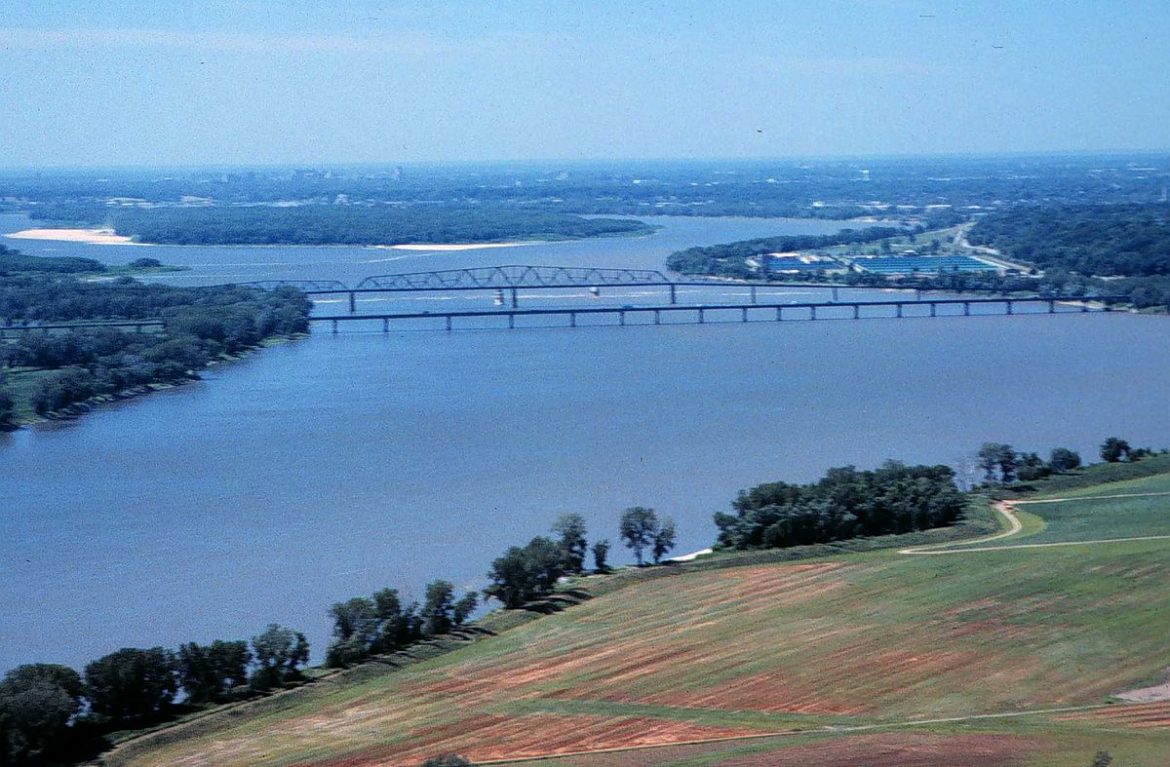 Illinois Governor Bruce Rauner today announced the Illinois Department of Transportation's multi-year plan for road projects across the state, which includes $223 million for the replacement of the Chain of Rocks Bridge over the Mississippi River.
The project is a critical element of the overall project the St. Louis Regional Freightway identified in its list of priority infrastructure projects.
The funding will allow for construction to move forward, so that in the coming years, the existing four-lane bridge will be replaced with a bridge that can accommodate six lanes, helping to ensure it can handle the large freight flow increases forecasted for the region.
"This week's announcement is great news for this important project, as the $223.3 million in funding included in the multi-year plan allows us to move beyond the engineering design phase already underway to begin finalizing plans and proceed with the actual construction," noted Jeff Keirn, Region 5 Engineer, IDOT.  "The fact that this project has been listed as a top priority project for the region by both the St. Louis Regional Freightway and the Leadership Council Southwestern Illinois helped us to make a case to secure this funding so we can now move this project forward."
The 22-mile I-270 corridor from I-70 to Illinois Route 111 is one of the most important regional freight corridors. In Missouri, it serves major freight generators, such as the Hazelwood Logistics Center, within and near St. Louis Lambert International Airport. In Illinois, I-270 feeds directly into the Lakeview Commerce Center and Gateway Commerce Center, two of the region's largest and fastest growing logistics parks. The I-270 corridor also offers easy access to major destinations in Illinois including the Conoco Phillips Refinery, America's Central Port, and Terminal Railroad Association of St. Louis.
The estimated cost to complete all of the I-270 improvements in the bi-state area is $1.1 billion. The way the project is currently funded in pieces and parcels, it will take 17 years through bidding multiple contracts to complete all of the improvements. That is something the St. Louis Regional Freightway and others consider to be too long of a time period for commuters and the trucking industry to face major road construction delays. The St. Louis Regional Freightway hopes to shorten the project completion time by bringing private sector partners into the discussion. Details on these and all the other St. Louis Regional Freightway priority infrastructure projects can be found at www.thefreightway.com