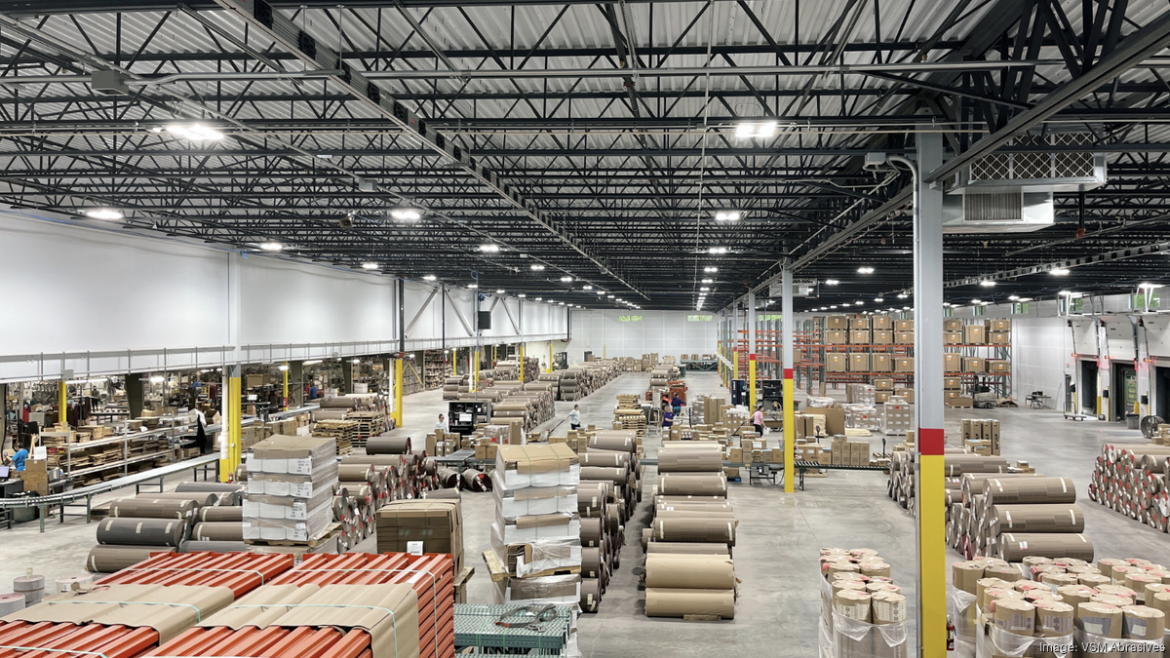 This article originally ran in The St. Louis Business Journal on June 30, 2023. 
---
An abrasives manufacturer has finished its expansion of its St. Charles County factory, its second expansion in three years.
VSM Abrasives, the O'Fallon, Missouri-headquartered U.S. subsidiary of a German abrasives manufacturer, has completed a $6 million, 50,000-square-foot expansion of its manufacturing plant at 1012 E. Wabash St., the company said in a news release.
Parent company VSM AG, founded in 1864, is one of the leading companies in the international abrasives market and produces coated abrasives, the firm said.
Read More