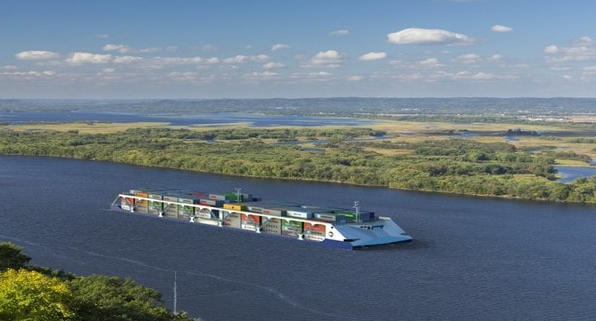 This article originally ran on Splash247.com on April 20, 2022. 
---
The US Department of Transportation's Maritime Administration (MARAD) is expanding the America's Marine Highway Program (AMHP) with new routes, designations and extensions in Illinois, Michigan, Wisconsin, Alaska, Hawaii, Washington, California and Oregon.
The AMHP supports the increased use of navigable waterways to relieve landside congestion, provide new and efficient transportation options, and increase the productivity of the surface transportation system.
"Investments in the America's Marine Highway Program help us move more goods more quickly and more efficiently to the American people, supporting our supply chains even while they continue to come under pressure from pandemic-driven disruptions," said US Secretary of Transportation Pete Buttigieg. "Today's announcements are an important step in the Administration's Port Action Plan to strengthen our supply chains, modernize port operations, and combat inflation."
Read More