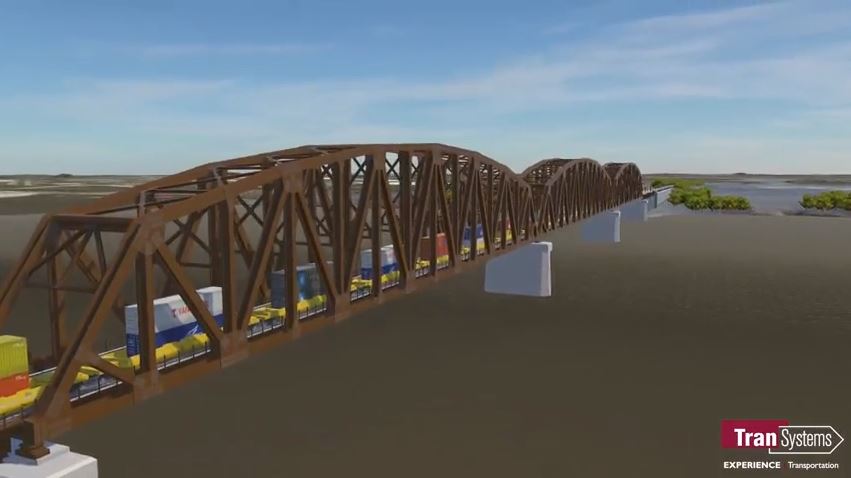 Work on the region's top infrastructure project is set to begin later this year.
The Terminal Railroad Association (TRRA) of St. Louis announced on July 10 the execution of construction and financing agreements which will pave the way for work to begin on replacing the Merchants Bridge, a project that is the region's top infrastructure priority.
This is important news for the St. Louis region and the nation's freight network because the project will bring the bridge up to current rail standards, adding capacity to the rail system while ensuring the safety and resiliency of the national freight rail network.
We applaud TRRA and its shareholders for making the difficult decision to fund the Merchants Bridge replacement without federal grant assistance, recognizing that this critical bridge will go out of service in less than 10 years without any action.
Given its use by six Class I railroads and Amtrak to cross the Mississippi River in St. Louis, an out-of-service Merchants Bridge would adversely impact transportation costs to all modes of transportation as well as the St. Louis region's ability to compete in the global market. Realizing this impact, TRRA stepped up to make sure this project gets done and gets done in a timely manner.
The St. Louis Regional Freightway is proud to have worked closely with TRRA to develop and build consensus around this project and we thank the Freightway Committee members, MoDOT, IDOT, the East-West Gateway Council of Governments' Board of Directors, the Leadership Council Southwestern Illinois, elected officials and the region for making this project the region's highest infrastructure priority.
We welcome the economic impact the $172 million project will have on our region, along with the heightened awareness of the region's significance in the national supply chain and the role of infrastructure investment when competing in the global market.