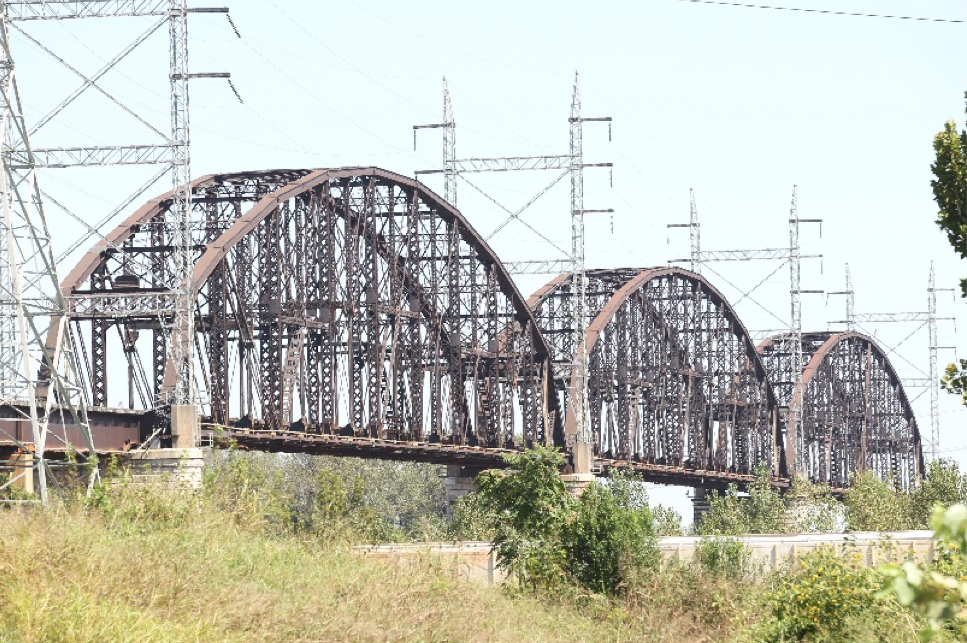 Mary Lamie | Executive Director, St. Louis Regional Freightway
---
I am pleased to share exciting news for our region's #1 multimodal infrastructure project, the Merchants Rail Bridge. The Terminal Railroad Association (TRRA) of St. Louis announced today that it has executed construction and financing agreements for replacement of the Merchants Bridge, paving the way for this critical project to move forward. The project will bring the structure up to current rail standards, adding capacity to the rail system while ensuring the safety and resiliency of the national freight rail network.
We applaud TRRA and its shareholders for making the difficult decision to fund the Merchants Bridge replacement without federal grant assistance, recognizing that this critical bridge will go out of service in less than 10 years without action. An out-of-service Merchants Bridge would adversely impact transportation costs to all modes of transportation as well as the St. Louis region's ability to compete in the global market. Realizing this impact, TRRA stepped up to make sure this project gets done and gets done in a timely manner.
I also want to thank you for being a champion of this project, which is vital to the continued efficient movement of freight through the St. Louis region and across the nation. As the Freightway has worked to develop and build consensus around this project as the region's #1 infrastructure priority over the past two years, your support and advocacy have helped increase awareness of the region's significance in the national supply chain and the role of infrastructure investment when competing in the global market. Thanks to you, the need for replacement of the 128-year old structure – one of two rail bridges used by six Class I railroads and Amtrak to cross the Mississippi River in St. Louis – is widely recognized and universally supported by local governments, Class I railroads, port and barge industries, and other stakeholders in regional freight and manufacturing.
The $172 million project to construct the replacement bridge will support almost 1,100 jobs in the St. Louis region, including 150 direct jobs; and TRRA estimates that it will create more than $456 million in local economic activity over a 20-year period.
We cannot emphasize enough what great news today's announcement is for the St. Louis region, the country's freight nexus. The attached press release provides additional details on the project, the construction team and financing partners. We look forward to work commencing this fall and will be sure to keep you posted on key milestones as the project takes shape over the next four years.