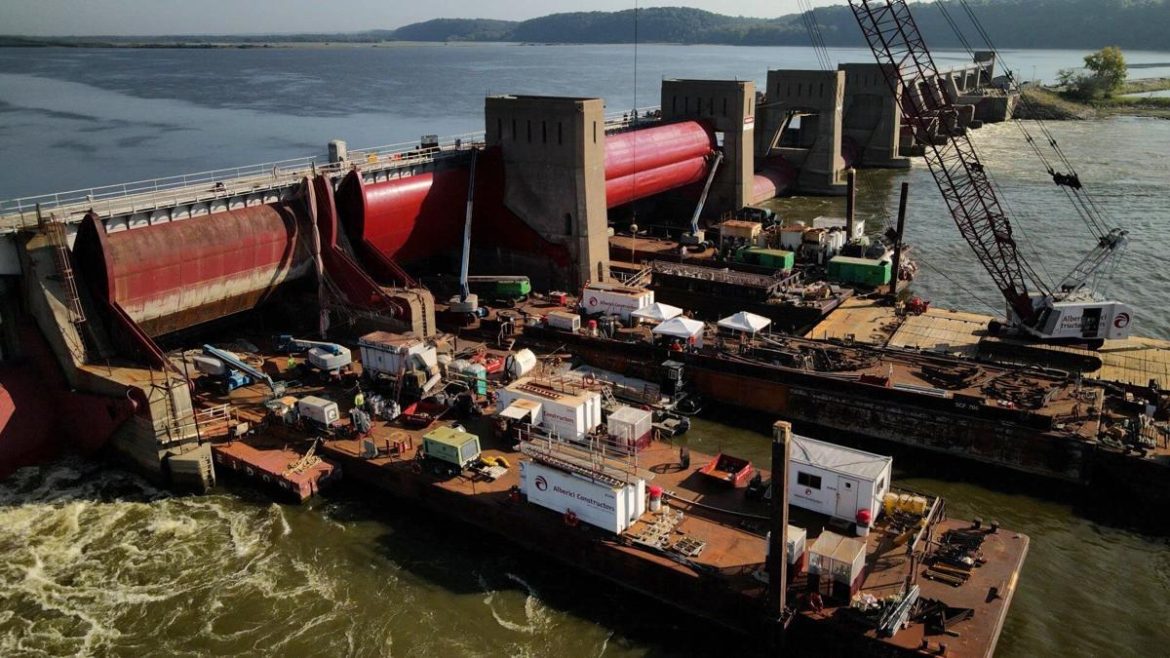 This article originally ran on StlToday.com on May 19, 2022. 
---
Local general contractor Alberici Constructors Inc. expected to wait years to bid for the Mississippi River dam project in Winfield. But thanks to the $1 trillion federal infrastructure deal, the Army Corps of Engineers moved the upgrade of Lock and Dam 25 to 2022.
The project is a trickle of what local construction companies and regional planners hope will eventually amount to a flood of public works projects in the St. Louis region due to the infusion of federal money. Local construction companies say they're anticipating more work — and more revenue — while regional leaders look to make a dent in their wish list of projects that have been underfunded and out of reach for years.
"What we're about to see," said Fred Biermann, Alberici's vice president, "is 10 to 12 years worth of work that could be put in place over the next five to six years."
Read More