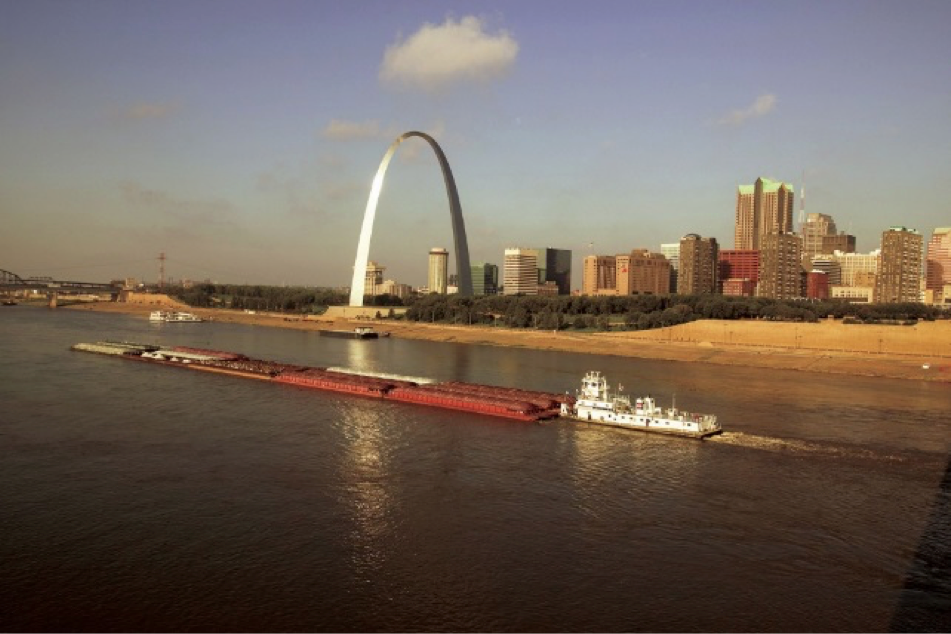 St. Louis regional ports were ranked by the U.S. Army Corps of Engineers (USACE) as the most efficient inland port district in terms of tons moved per river mile during 2015. The St. Louis region's barge industry handled 500,000 tons per mile. The Ports of Huntington-Tristate, West Virginia and Ports of Cincinnati-Northern Kentucky, ranked second and third respectively, moving over 200,000 tons per river mile, making the St. Louis region two and half times more efficient on its river usage than its closest competitors.

When it comes to inland ports and tonnage, the USACE ranked the region's 70-mile port (the Port of Metropolitan St. Louis, Mo.) as the third largest in the nation, and combined with the nearby Port of Kaskaskia, Ill., the Port of Metropolitan St. Louis approaches the second highest in ranking.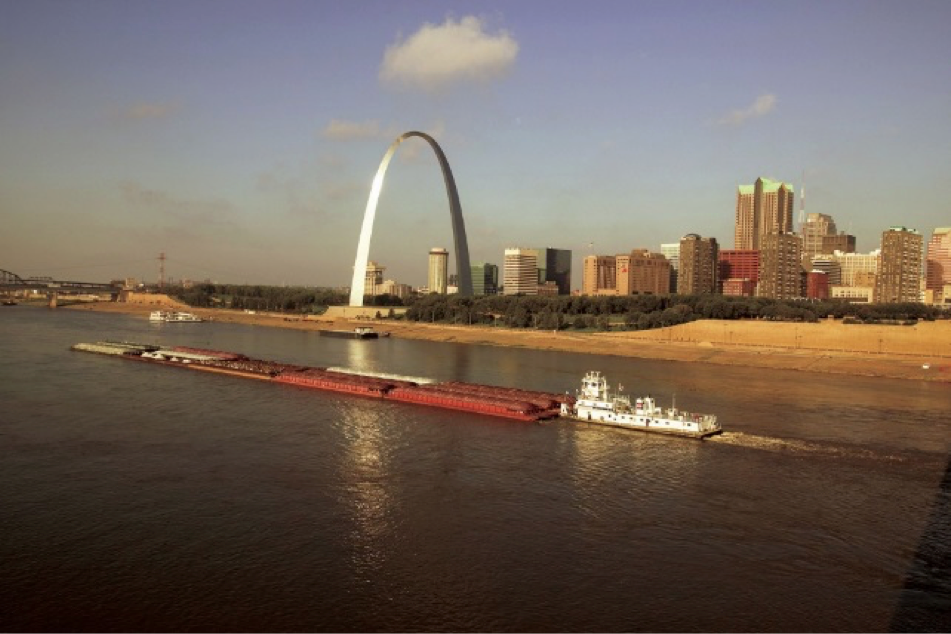 Those numbers underscore that the St. Louis region is the gateway to the world providing excellent access to all modes of transportation. With its unrivalled network of ports, river terminals and barges that move high annual volumes of fertilizer, steel, manufactured goods, coal, petroleum products and agricultural commodities, yet still have available capacity, NOW is an ideal time for manufacturers and logistics companies to relocate to our region.
Ranking
Tons Moved
(per river mile)
Total Tonnage
*Navigable miles
included in
respective ports
1
St. Louis, MO and IL
500,000
35,000,000
70
2
Huntington – Tristate, WV
215,000
43,000,000
200
3
Port of Cincinnati – Northern KY
200,000
45,000,000
225
4
Pittburgh, PA
130,000
26,000,000
200
8
Kaskaskia Regional Port, IL
5,900
5,890,088
36