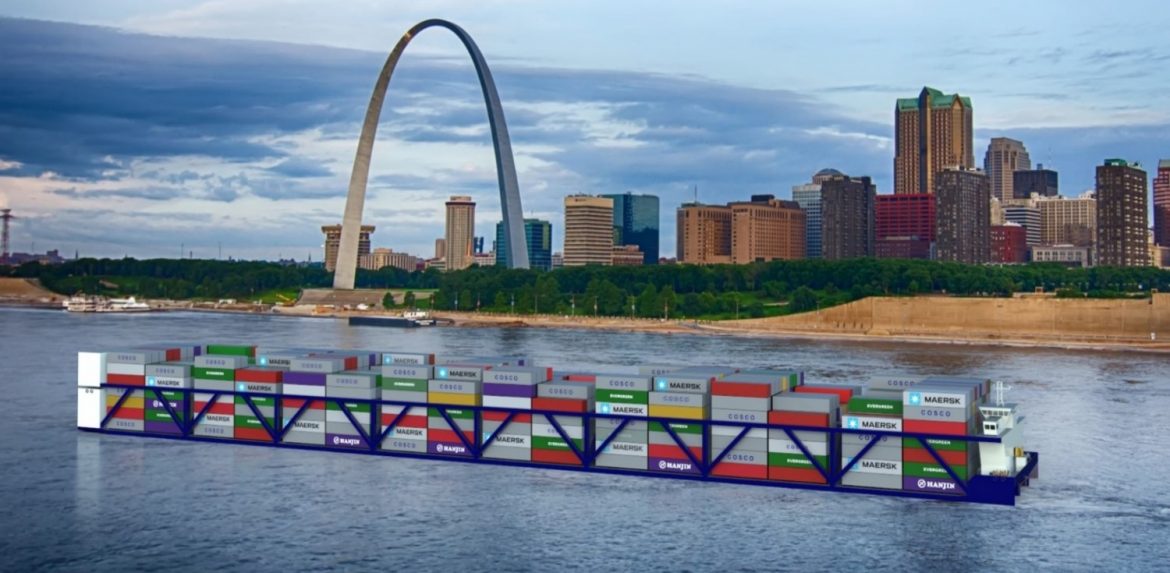 This story was originally published in Development Magazine in the Spring 2019 issue.
---
Mary Lamie
---
"Container-on-vessel service along the Mississippi River and into the Midwest could increase demand for distribution facilities.
While slow-moving barges laden with bulk cargo or containers are a familiar sight on the Mississippi River, they could soon be joined by a fleet of innovative ships providing new container-on-vessel (COV) service to the Midwest. As the new COV service picks up speed, it could provide opportunities for commercial real estate developers to build new logistics and distribution centers.
Why COV Matters
COV service is just like it sounds — a waterway vessel stacked with containers. However, unlike the oceangoing ships that carry containers to ports along the U.S. coasts, or traditional barges that move them along the lower Mississippi, these vessels would be capable of carrying mass quantities of containerized freight on an all-water route, connecting ports in the St. Louis region and elsewhere in the Midwest to the lower Mississippi River — and ultimately to Asia, Europe and other foreign ports.
This new type of vessel is poised to take advantage of greater shipping volumes to Gulf Coast ports in the wake of the 2016 expansion of the Panama Canal. The decade-long, $5 billion project allows larger ships to pass through the canal. According to the American Association of Port Authorities (AAPA), these newer vessels are up to 1,200 feet long and can carry as many as 13,000 containers. That's more than three times the capacity of earlier ships. Since the expansion, the traffic through the Panama Canal has increased from 330 million tons in 2016 to 442 million tons in 2018, according to statistics from the Panama Canal Authority…"
Read More