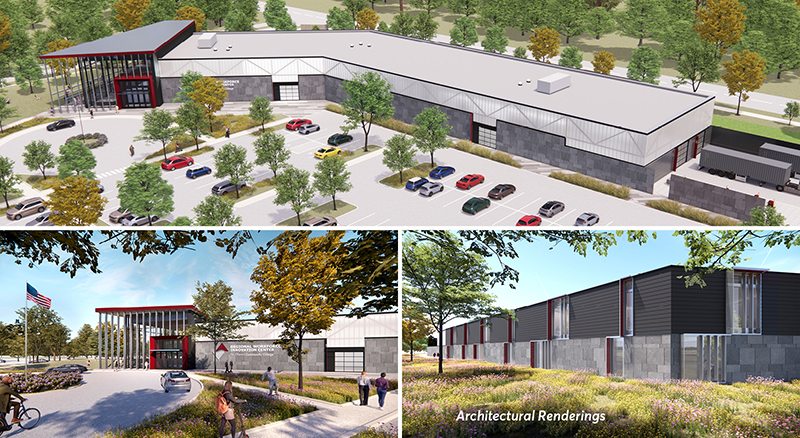 This article originally ran in St. Charles Community College News on September 22, 2023.
---
SCC is expanding west, with its new campus coming to western St. Charles County, near the David Hoekel I-70 Interchange.
The first building on the 55-acre campus will be the 48,000 square-foot Regional Workforce Innovation Center. This will be the premier technical training and education center within the Greater St. Louis Region.
The Center will be future-focused on innovation and meeting the needs of business and industry.  It will prepare the region's workforce for jobs in technology, advanced manufacturing, robotics, sustainable energy, healthcare and more.
Read More