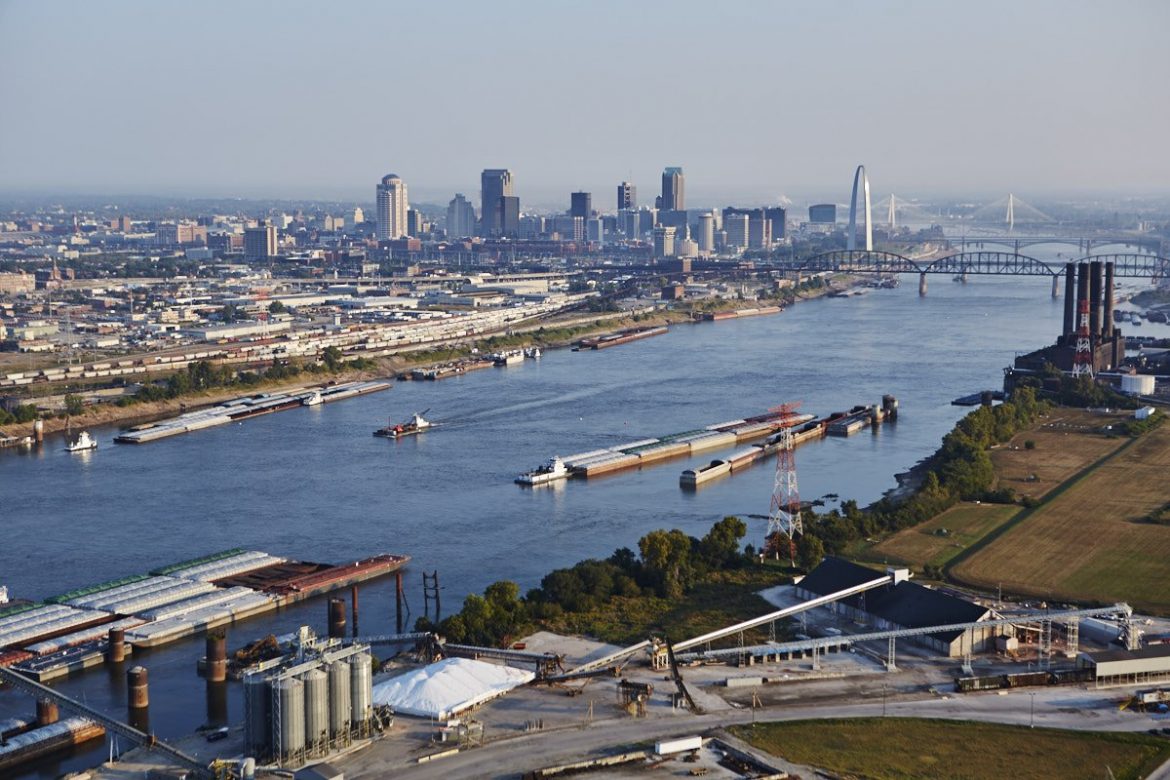 This story was originally published in the Belleville News-Democrat on October 18, 2019.
---
Teri Maddox | Belleville News-Democrat
---
"Six interstate highways. Six Class I railroads. Four public barge ports. More than 180 private river terminals. Two international cargo airports. Three regional airports. Ten major product-distribution parks. Dozens of smaller industrial and business parks.
What do all these things have in common? They're considered "assets" in a campaign to make the St. Louis region an "epicenter" of freight transportation in the Midwest.
"There is great potential, and Southwestern Illinois has even more to gain than St. Louis," said Dennis Wilmsmeyer, executive director of America's Central Port in Granite City.
The metro-east is key, he said, because it has plenty of land for warehouses and other industrial development, and the economic activity would create jobs for local residents.
Wilmsmeyer also is marketing committee chairman for St. Louis Regional Freightway, an arm of Bi-State Development that's coordinating the campaign. It conducts research, provides information, promotes infrastructure projects and helps companies with site selection and other needs.
"Our role is to help grow jobs in the manufacturing and logistics industries," said Executive Director Mary Lamie. "And the two objectives that we focus on to meet this mission are maximizing infrastructure and investing through public and private partnerships."…"
Read More