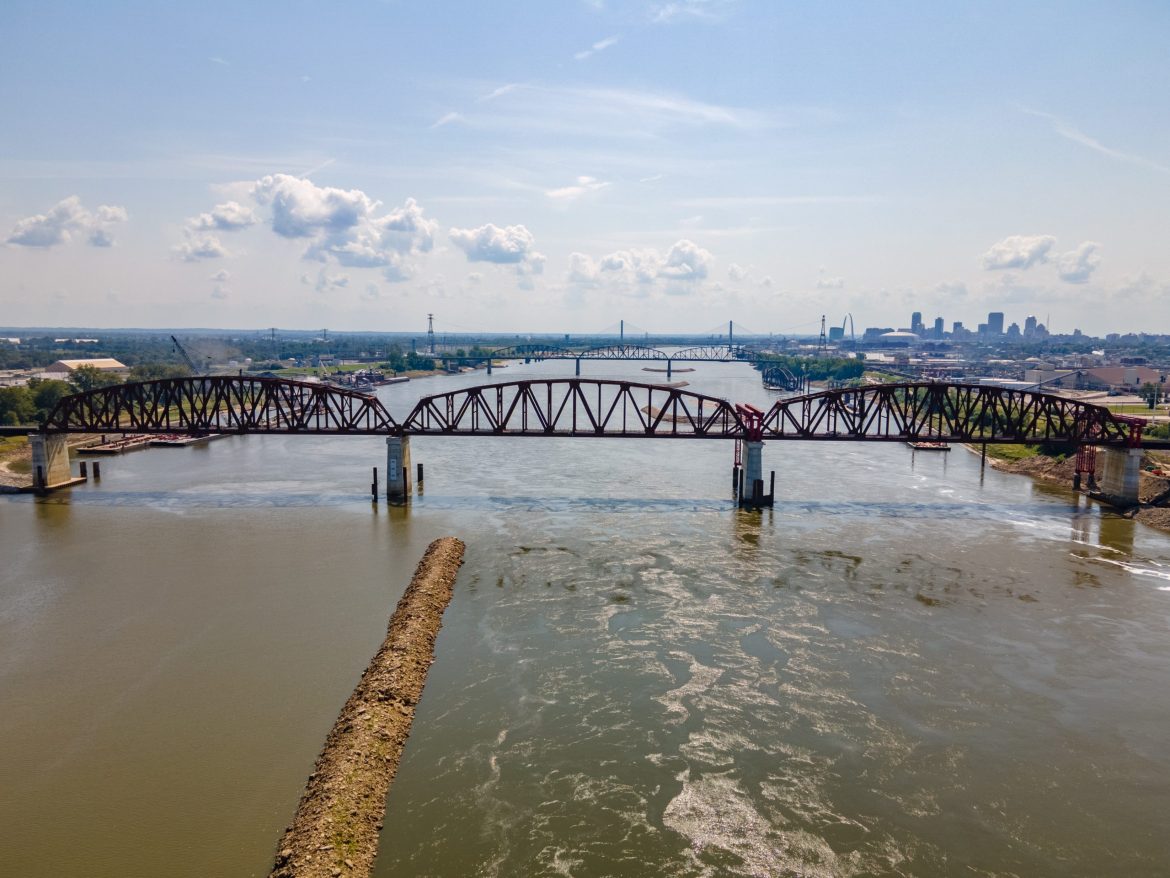 This article originally ran on the American Journal of Transportation on June 16, 2023. 
---
Supply & Demand Chain Executive publication has named the St. Louis Regional Freightway and Terminal Railroad Association of St. Louis (TRRA) as one of the winners of this year's Top Supply Chain Projects awards. The award recognizes the organizations for the $222 million Merchants Bridge replacement project and the role it will play in optimizing, streamlining, and improving the supply chain.
St. Louis Regional Freightway and TRRA celebrated the official grand reopening of the Merchants Bridge Sept. 15, 2022, following the completion of a landmark project to replace the vital artery that links Missouri and Illinois near downtown St. Louis. The celebration was the culmination of almost a decade of planning and advocacy and four years of reconstruction to modernize this critical infrastructure over the Mississippi River, which is one of the nation's primary east-west rail corridors serving one of America's largest rail hubs by car interchange volume and gross tonnage. Dating back to the 1890s and owned by the Terminal Railroad Association of St. Louis (TRRA), the Merchants Bridge serves six Class I railroads, as well as Amtrak, and replacement of the structure had been the bi-state St. Louis region's top freight infrastructure priority since 2016.
Read More