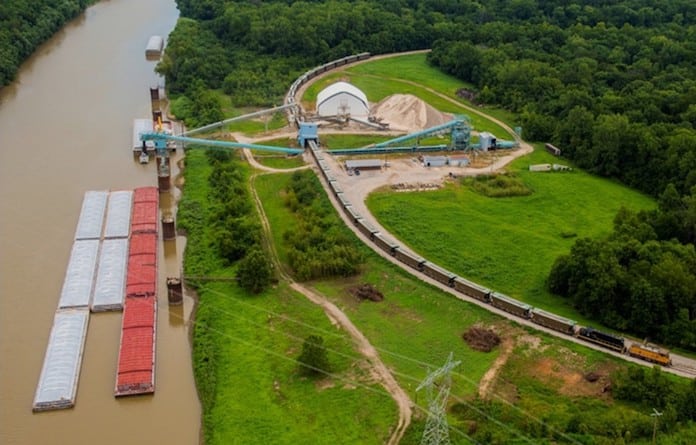 This article originally ran on Spectrum News on June 16, 2023. 
---
Construction will begin in December on a two-phase project that officials say will dramatically increase activity and grow jobs at a St. Clair County port along the Kaskaskia River.
U.S. Sen. Dick Durbin, D-Ill., visited the Kaskaskia Regional Port District terminal in New Athens Friday, to talk about an $8 million grant for the project funded through the 2021 federal infrastructure bill.
The New Athens port receives scrubber stone, a form of limestone, from St. Genevieve, Mo. via barges and runs a single shift that sends 32 train cars a day to the Prairie State Energy coal-fire power plant in Marissa. The scrubber stone produces cleaner coal and generates two byproducts, gypsum, and fly ash, which are ingredients in wallboard and cement.
Read More