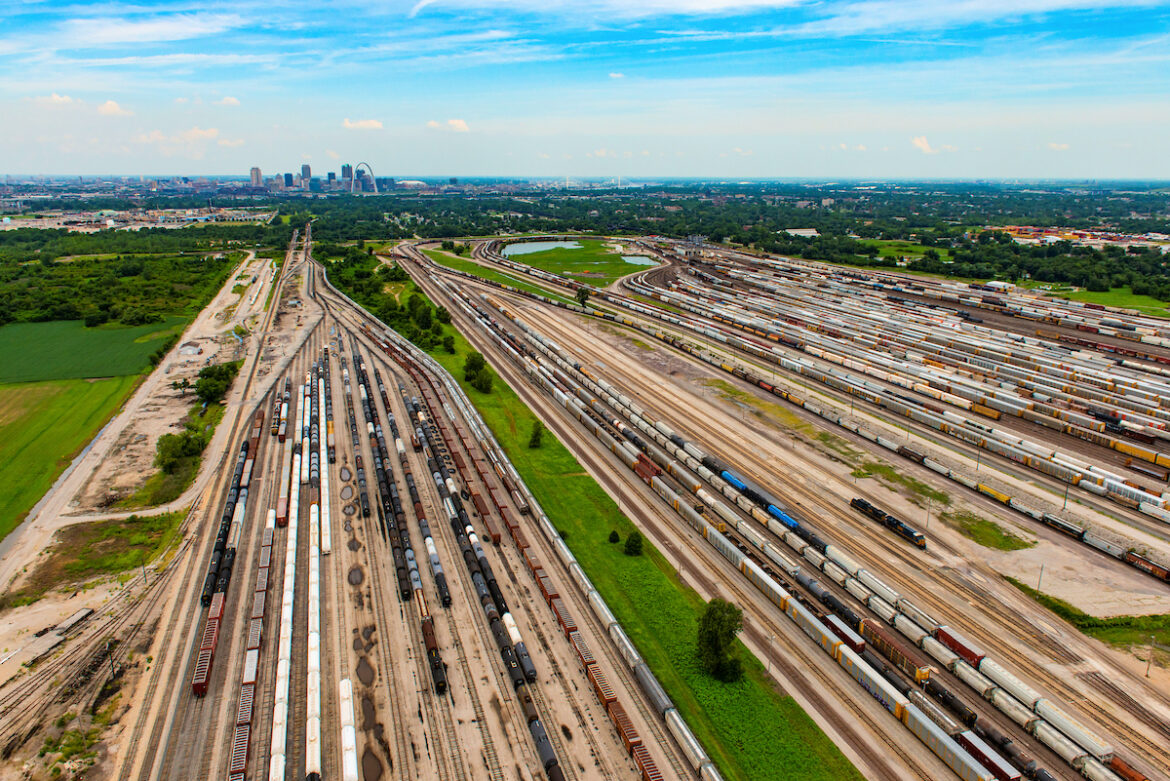 St. Louis Regional Freightway and local leaders on both sides of the Mississippi River have been working in tandem over the past several months to streamline the site selection process for rail-accessible development sites in the bi-state area. This collaborative effort, which also includes the six Class I railroads, economic development organizations and brokers active in the region, aimed to identify the top rail-accessible industrial real estate locations in the bi-state area, while also examining often overlooked sites with future potential for rail access. The overall goal was to create an index of industrial sites that will enable developers to take advantage of rail connections that are part of the robust multi-modal network that serves the bi-state area. Ultimately, eleven rail-accessible sites were identified as being especially ripe for economic development and industrial use.
The American Journal of Transportation recently highlighted our latest initiative identifying these rail-accessible sites. Each of the locations that landed a spot on the Development Ready Rail Land Sites List has at least 20 available acres and is either shovel-ready or has development plans, active owners, or marketing in place to be considered near-shovel ready. Other examples of online media coverage of this new resource include:
St. Louis Construction News & Review
Railway Age
Illinois Business Journal
The Alton Telegraph
The Edwardsville Intelligencer
Rail distribution continues to grow in importance, with the Federal Highway Administration estimating that the industry will increase 30% over the next two decades. The St. Louis region already is recognized as one of the largest rail hubs in the county and is taking steps now to take advantage of this projected growth by focusing on new industrial development within rail-accessible land sites.