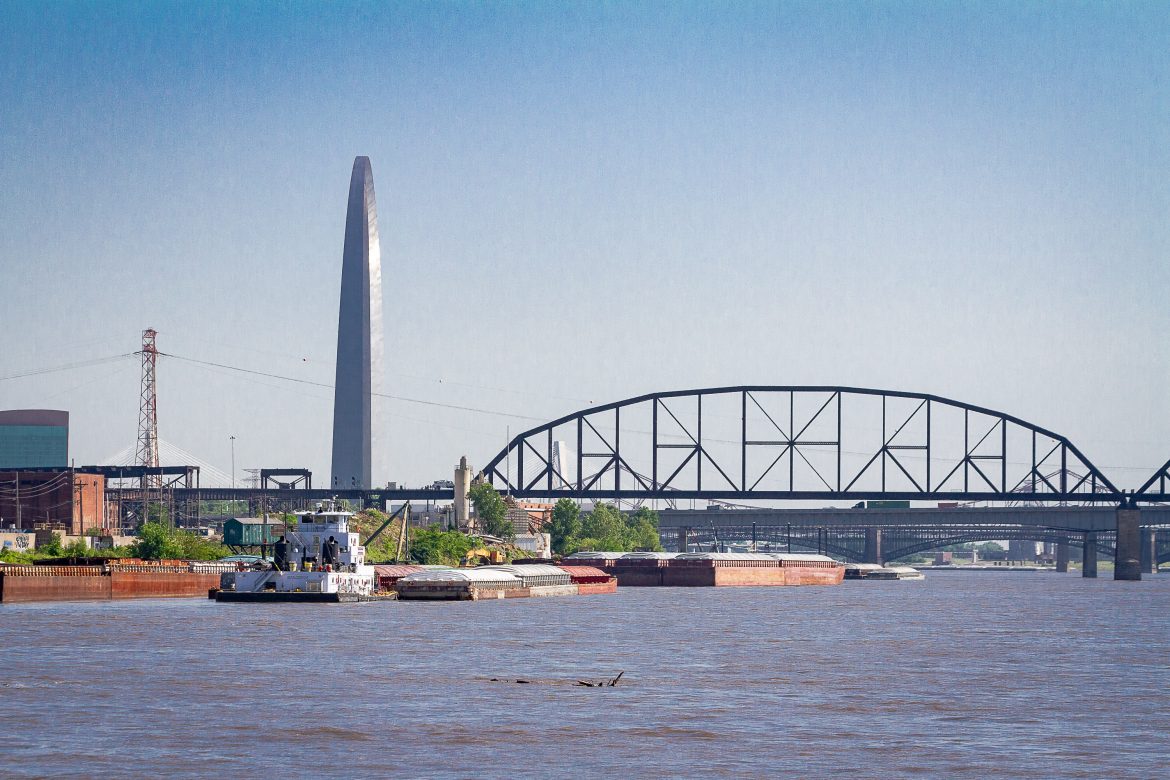 The Terminal Railroad Association of St. Louis (TRRA) announced it has been awarded a Federal Railroad Administration (FRA) $28.8 million grant to replace the main span girders on the MacArthur Bridge.
The current girder system was constructed in 1912 and needs to be replaced to keep this critical rail connection functioning. The project will address the structure's maintenance, bring it up to current rail standards and extend its useful life well into the late 21st century.
"This grant shows the ongoing commitment of the Federal Railroad Administration to providing critical public investments in the St. Louis area and U.S. economy. The awarded funds are critical to maintaining the current level of service to cargoes shipped by rail and passengers on Amtrak, which in turn reduces congestion and wear and tear on the region's highways," TRRA President Mike McCarthy said.
The $57.3 million project represents a public-private partnership between the TRRA and the FRA, who are both providing 50 percent of the funding for the project. In February, TRRA was awarded a $7.1 million grant to replace and modernize its Broadway Street truss in St. Louis. The Broadway Street truss is part of the west approach to the MacArthur Railroad Bridge, which was originally constructed between 1906 and 1913.
The TRRA received support for the grant from key federal partners, including: Missouri U.S. Senators Roy Blunt and Josh Hawley, Illinois U.S. Senators Dick Durbin and Tammy Duckworth and U.S. Representatives Lacy Clay, Ann Wagner, Blaine Luetkemeyer and Sam Graves from Missouri, U.S. Representatives Rodney Davis and Mike Bost from Illinois, both the Illinois and Missouri Departments of Transportation, St. Louis City, St. Louis County, and St. Charles County, St. Louis Regional Freightway, St. Louis Lambert Airport and East West Gateway Council of Governments.
"We congratulate TRRA on this latest award from the Federal Railroad Administration," said Mary Lamie, executive director of the St. Louis Regional Freightway. "This public-private partnership between the TRRA and the FRA will enable the MacArthur Bridge to continue to safely and efficiently serve the St. Louis region's freight and passenger rail network for decades to come, enhancing the region's ability to compete in the global market."